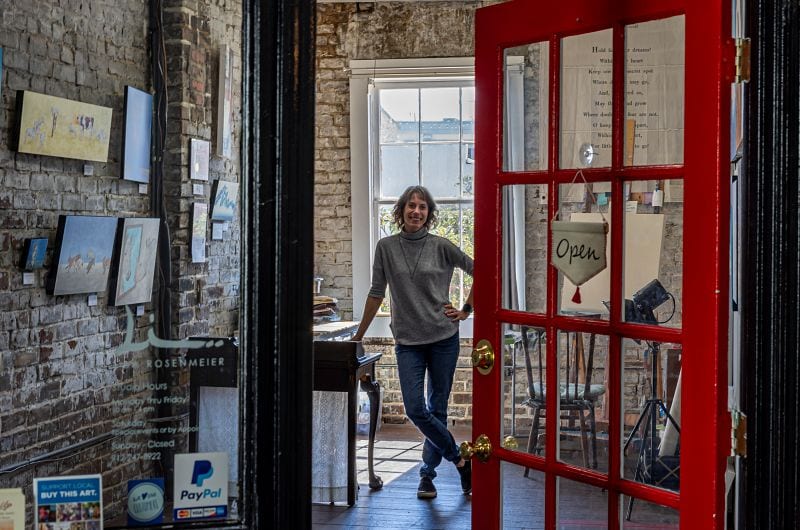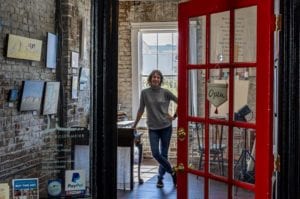 Art is at the heart of all that we do in Savannah City Market. Providing a central space for artists to create, share, and sell their work is an honor. Keep reading to learn more about our new artist Lisa Rosenmeier. She is located in Studio 104, upstairs in the Art Center (look for the red door).
When did you open in Savannah City Market?
I opened my doors officially on February 8, 2020, with great success. It was a joyous day and my studio was packed for the 6 hours I was open that day.
What made you decide to open in Savannah City Market?
The light, definitely the light. Being a painter, light is very important to me while I work. It keeps my colors true. Plus, the people traveling from other parts of this country and world. This makes me feel right at home having grown up in a military family and moved often. I use to see the world, now the world comes to me.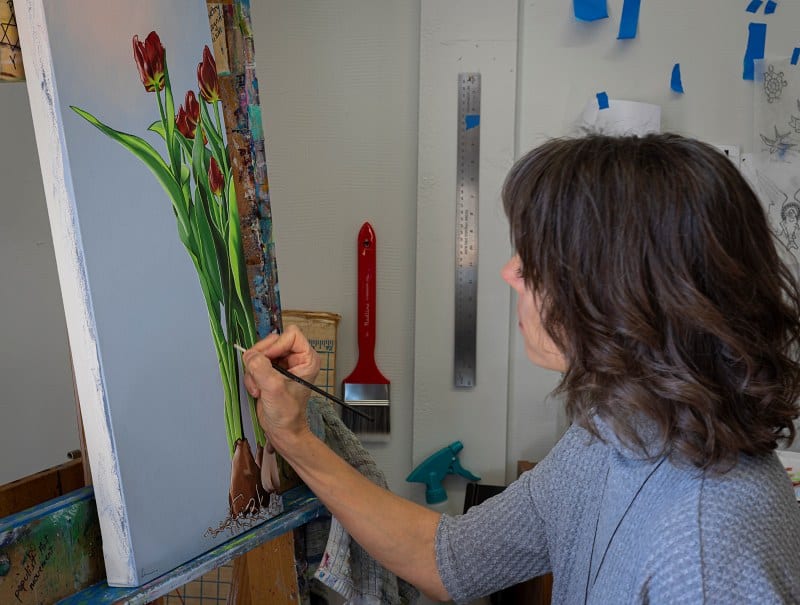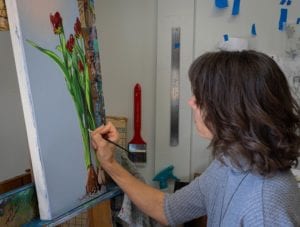 How would you describe your art?
I often say, "I create in paint the color of life." My style is a blend of realism and illustration. However, the soul of my work range from the beautiful, detailed views found in everyday life, to more meaningful pieces that can move you emotionally.
Describe the experience people can expect when they visit your studio or purchase your work?
Calm, joy, peace, happiness. Yes, all this can be felt when you walk into my studio. I will be working away on something but that will never keep me from saying, "Hi!' There are paintings hanging on the walls that, unless marked otherwise, are available for purchase and I have prints too. If you're just looking, I hope you walk away from my studio with a lighter heart and a smile on your face.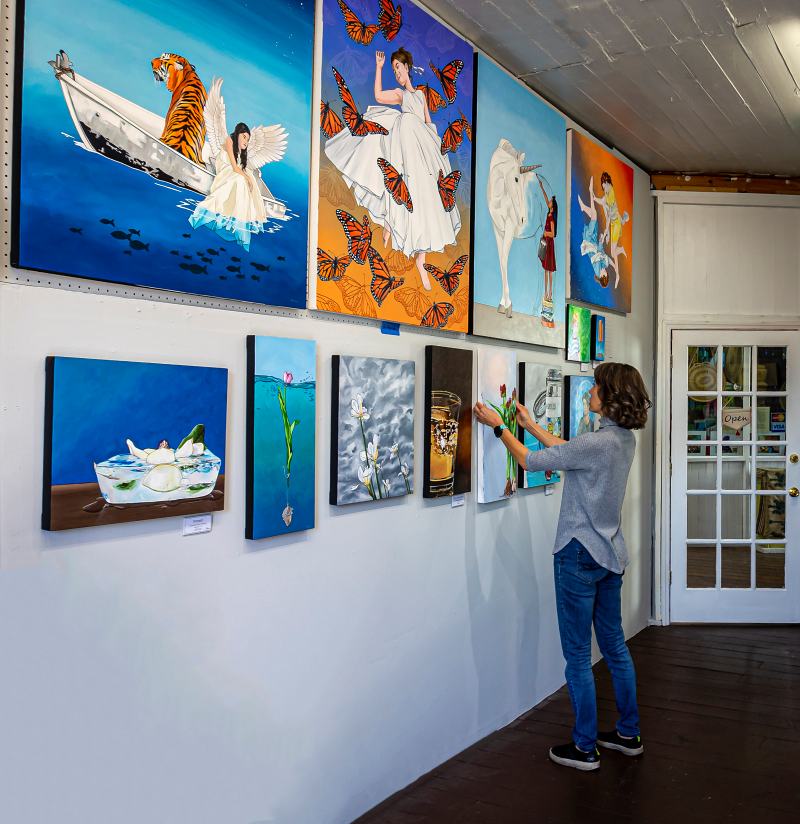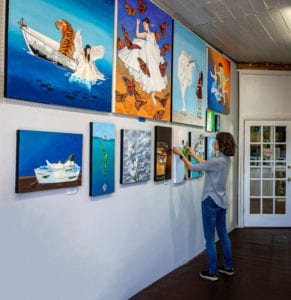 What is your artistic background and inspiration for your work?
I do not have an art degree. One day (my mother said) I announced, "I could draw better than the weatherman on the news." (He had drawn a stick figure holding an umbrella). So I got to work drawing. Then when I was 9 years old, my father took one of my paintings (of a rose) to an artist he knew and asked if it was any good. He said the response he got from the artist was, "Can you paint a rose like that?" As for inspiration, it's people and life, all life. I paint for you (everyone).
How can people find you online?
I have a website. www.LisaRosenmeier.com where I constantly add things as I make new work. My website is nice, but my studio in City Market is way more interesting! Be bold, be brave, and look at art that moves you.