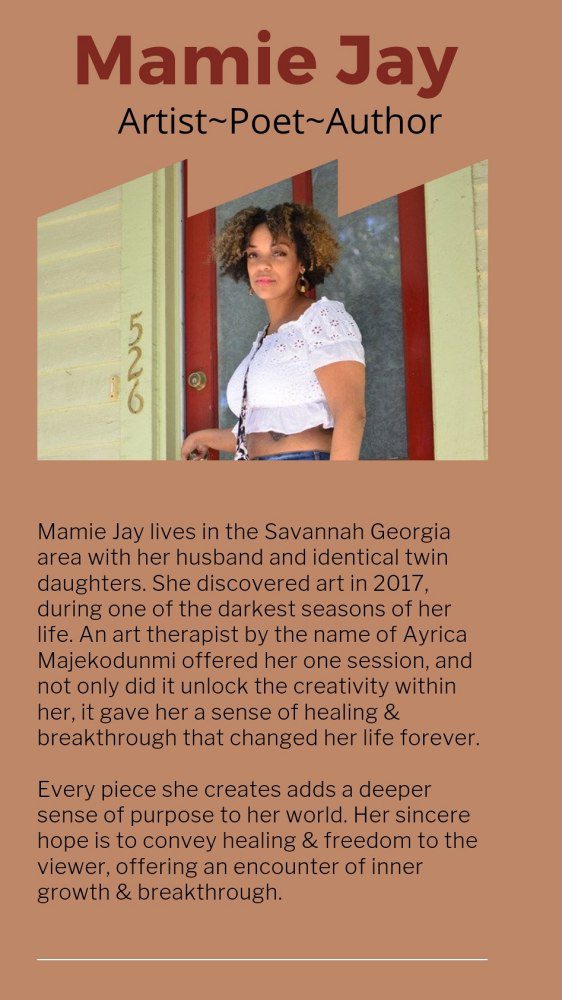 The Art Center at Savannah City Market is the place to go to meet artists while working on their art. You can take a look, chat or purchase their items to take a little bit of Savannah with you! One of the newest artists for you to enjoy is artist Mamie Jay of Eccentric Studio One located upstairs in the Savannah City Market Art Center. Multi-talented artist Mamie Jay makes jewelry and does a variety of art forms such as realism, abstract, and figure painting. In addition to her art, she promotes other local artists' works. Learn more about her from this conversation we had shortly after the studio opening.
How did you get started with art? I found art through the darkest season of my life. I was suicidal and depressed. Someone came to me, one day, and said "Hey, I think God wants me to do art therapy with you". At that time I didn't have any artistic ability so I kind of laughed at her so she said, "Just trust me". I had one session with her that same week. I put color to the canvas, something inside of me broke, and I just started crying. She said to me, "God wants you to know that you spent so much of your time trying to make sense of all the pain that you've felt in your lifetime, but God is going to unfold that and make your pain beautiful". So she related my pain and healing to an art piece. After making my first canvas, she told me not to worry if it doesn't make sense, art in itself is beautiful. 
From that moment forward, I started self teaching. I went on Youtube and I taught myself how to do figurative painting, realism and abstract.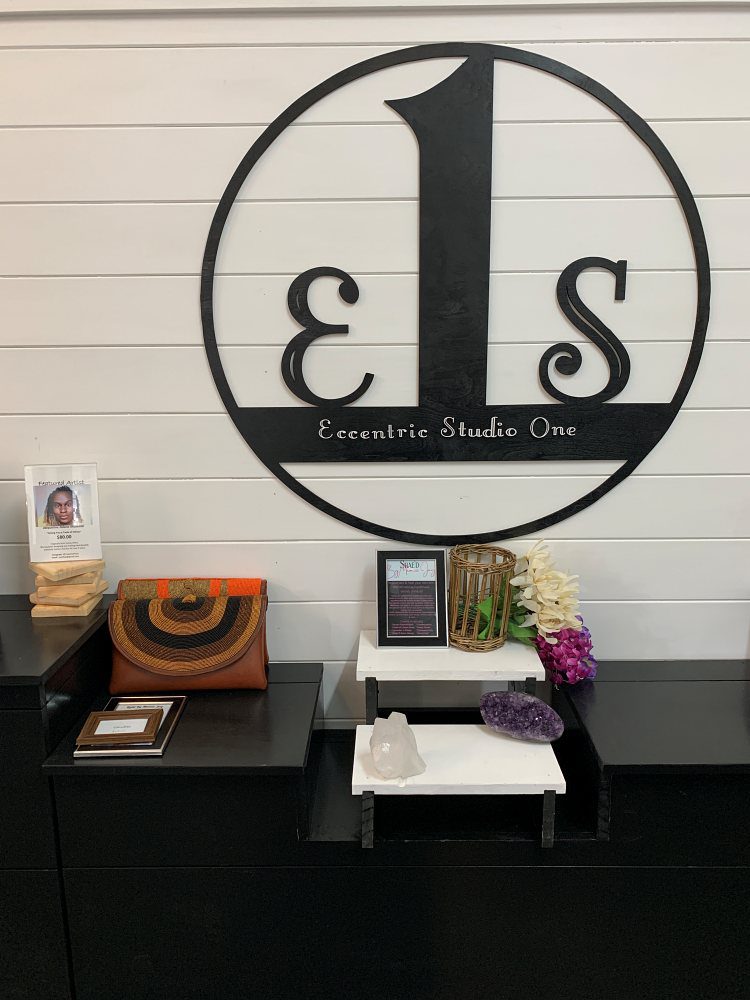 What is your inspiration? The constant inspiration is a peace of mind. Anytime I start doing something artistic  it takes me back to the therapeutic aspect of art. We even offer art therapy in the studio just to bring a different perspective of our pain. For anyone who has had a traumatic past or if they can't get over certain thought patterns or behaviors.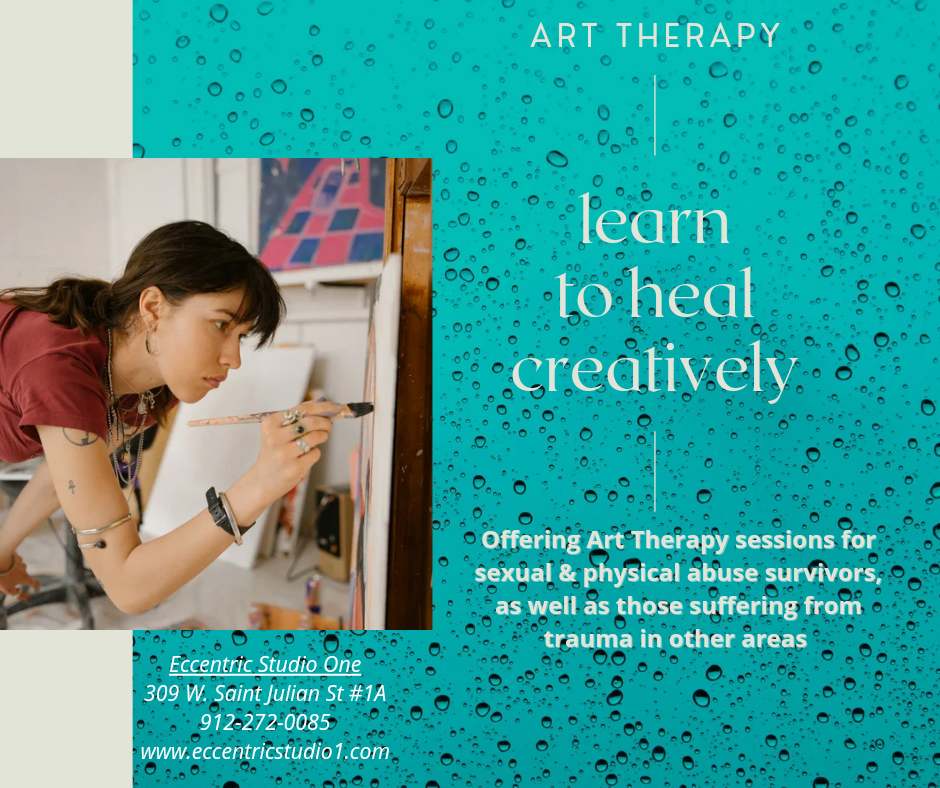 Do you have any other services? I offer group paint parties called "Painting with a Purpose." I give out a certain amount of questions. Everyone has the same questions, but because everyone is different their responses will be different. Based on their questions we will guide them to certain shapes,colors and placements of what they do on their canvas. Every person that comes to the paint parties leaves with a different canvas. I did it that way because in a society that says we have to be alike, I want to promote uniqueness because no one's pain is alike so I'm really promoting uniqueness. Everything that we do here even when we come here on the weekends it all has a purpose we're here to not get rich or famous but It's an opportunity  to serve people and share our hearts with people and to provide that love and that kindness and service in Savannah. If interested in art therapy or group parties the client must call in to make arrangements.  
What else would you like people to know about your studio? On select Fridays we do a grab night sale. Any customer can come down and select any 10 items on the grab night table and put it in their bag. I love doing that. I love throwing sales!
To find out more about Eccentric Studio One and to meet artist Mamie Jay, visit her in the studio on Fridays 12:30 p.m. – 6 p.m., Saturdays 10 a.m. to 6 p.m., Sundays 10 a.m. to 6 p.m.; and federal holidays 10 a.m. to 6 p.m. You can also call (912) 272-0085 for questions.