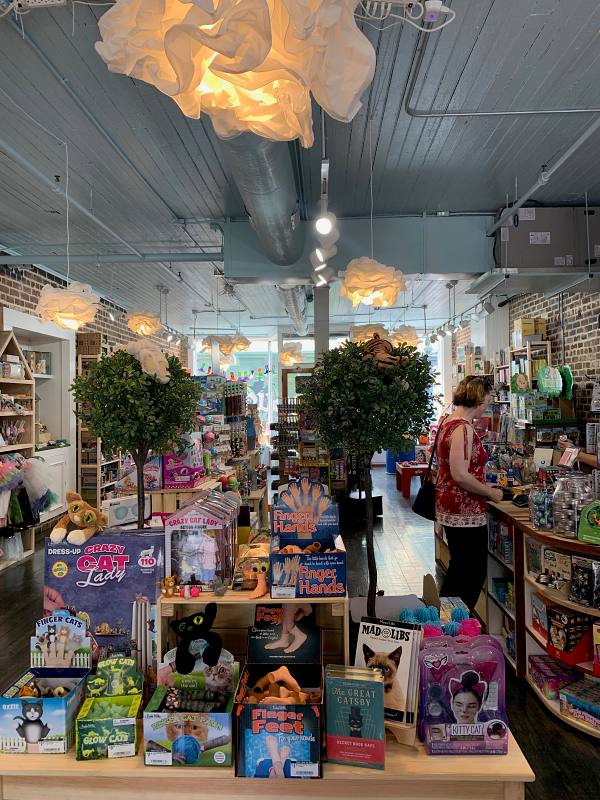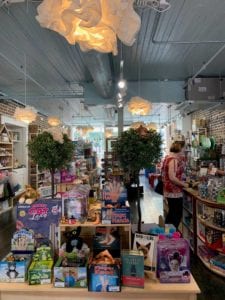 There is a new kid on the block, and we're excited to welcome Rhen's Nest Toy Shop to the Savannah City Market. The Savannah location first opened on September 1, 2019; however, this was right in the middle of Hurricane Dorian. Thankfully, we weathered the storm. Now that things are settled, it's a good time to learn about this new addition to Savannah from the owners Christina & John Bonaccorse.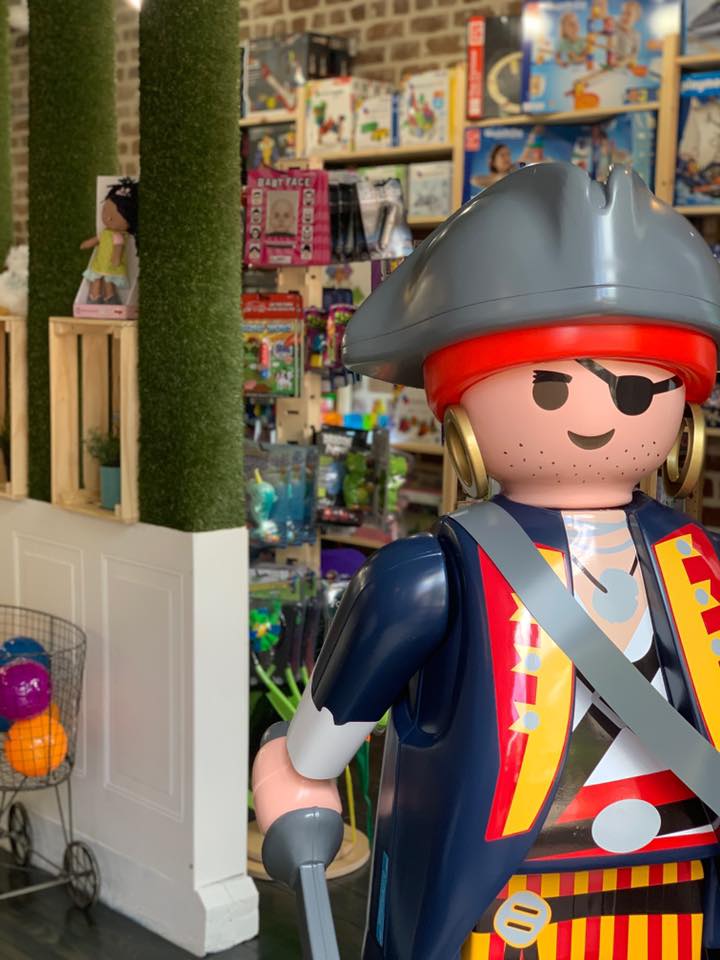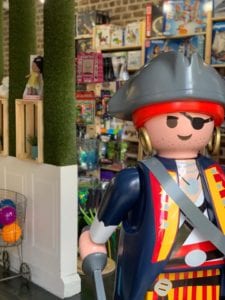 What made you decide to open in Savannah City Market?
Savannah holds a special place in our hearts. Over the years, we've enjoyed many vacations in Savannah and always left with a warm feeling of being at home. My husband, John, has even worked on a few films in Savannah so we've had the chance to stay/live in Savannah for a few months at a time. When we decided to open a second RNTS location (the first Rhen's Nest opened in Glenwood Park from 2015-2018; a second location opened in Ponce City Market in Atlanta, GA in 2017), Savannah was our first choice. We feel extremely lucky to have found our second home in Savannah City Market and look forward to being here for years to come.
What do you offer to the Savannah area that you think is missing or unique?
Toys! Unique toys that spark imaginative and creative play. "Unplugged play" is our motto so we're deliberate in selecting toys that encourage children and families to disconnect from electronics. Although, there are retail stores in the area that sell or have a small toy selection, there is no actual toy shop in Savannah. We discovered this on our frequent visits with our daughter, Rhen, and thought it was unfortunate that such a magical town didn't have its own toy shop. So now we're here to fill that void and be the go-to destination for visitors and locals alike.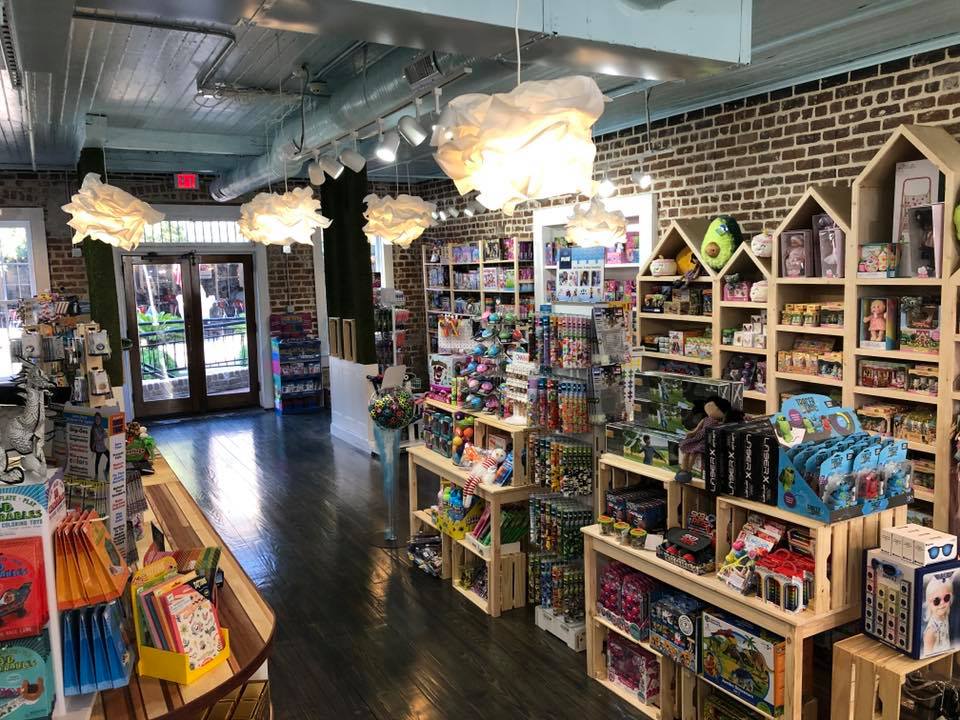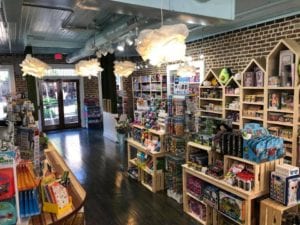 What is it like to experience The Rhen's Nest Toy Shop?
We want adults to be reminded of their childhood and children to be in awe of what our store has to offer. Nothing makes our hearts melt more than to hear a child walk through our doors exclaiming, "This is the best toy store ever!" I always giggle to myself and think, "Just wait kiddo, you've only just stepped in the front door…"
We strive to make everyone feel welcome, we want them to feel like family. One of our goals is for every guest to take home a fond memory of RNTS. Something that they will tell their friends and family members about. We want to be known and remembered as that amazing little toy shop (even if they don't remember our name) in Savannah, GA.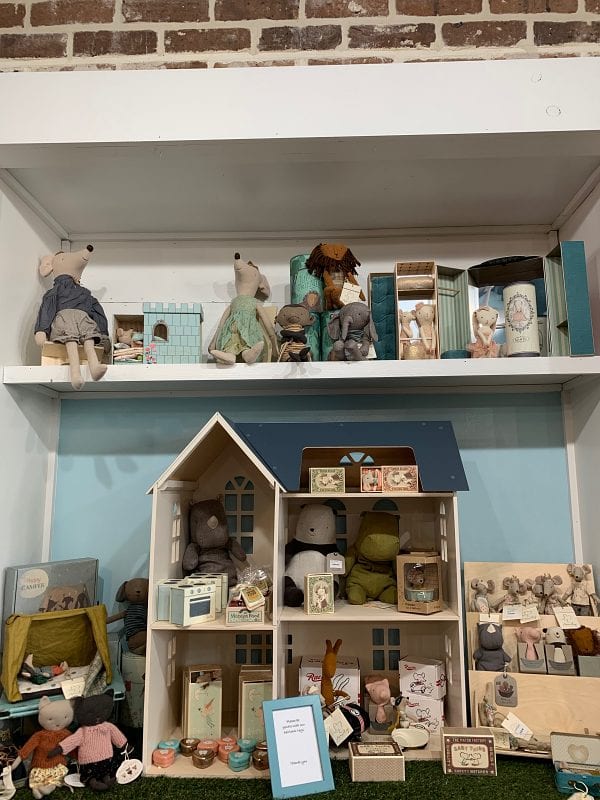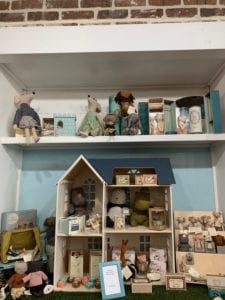 For more information or to shop online, visit the Rhen's Nest Toy Shop online at www.rhensnesttoyshop.com, and follow them on Facebook, Instagram, and Twitter. Whenever you're at Savannah City Market stop by, say hi, and play!