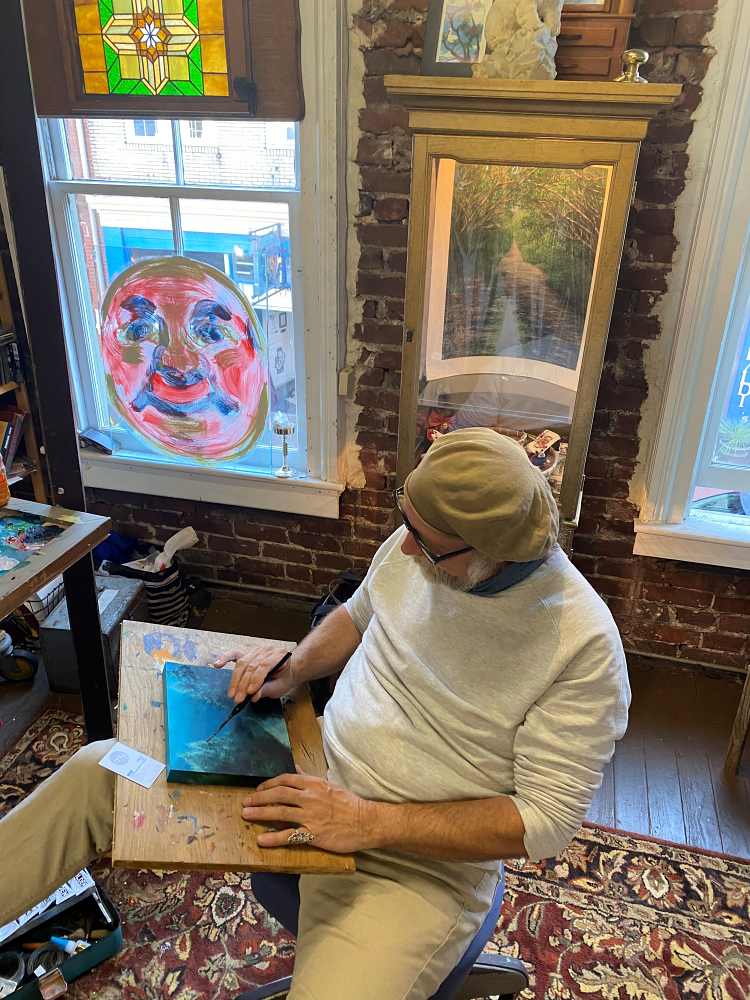 Whoever said big things can come in small packages was right! Recently, we celebrated with our very own artist, David Laughlin, who is credited with an award from the Guinness World Book of Records for the "Smallest Gallery in the World." He does all sorts of art, many different styles and sizes, but the miniature collection has really caught big attention. When we heard about the designation, we knew we had to share it with all of you.
David started by explaining that he has been doing miniature art forever; it's how he started, and how he learned as a child. David did not go to art school, but rather is completely a self taught artist. He just started with a small canvas and only the primary colors then let the creativity take it from there. Inspired by Rockwell and Dali, as well as newspaper and magazine clippings, David said he would just copy what he saw. Since he has been doing the miniatures for so long, he thought it would be neat to put them in their own gallery. So that's exactly what he did.
"I do travel with them, and that in itself presents a challenge given their small size and ability to disappear but that is all in good fun." He joked, "they do disappear from time to time, but I'll just make a new one! They don't take me much time and I really enjoy it."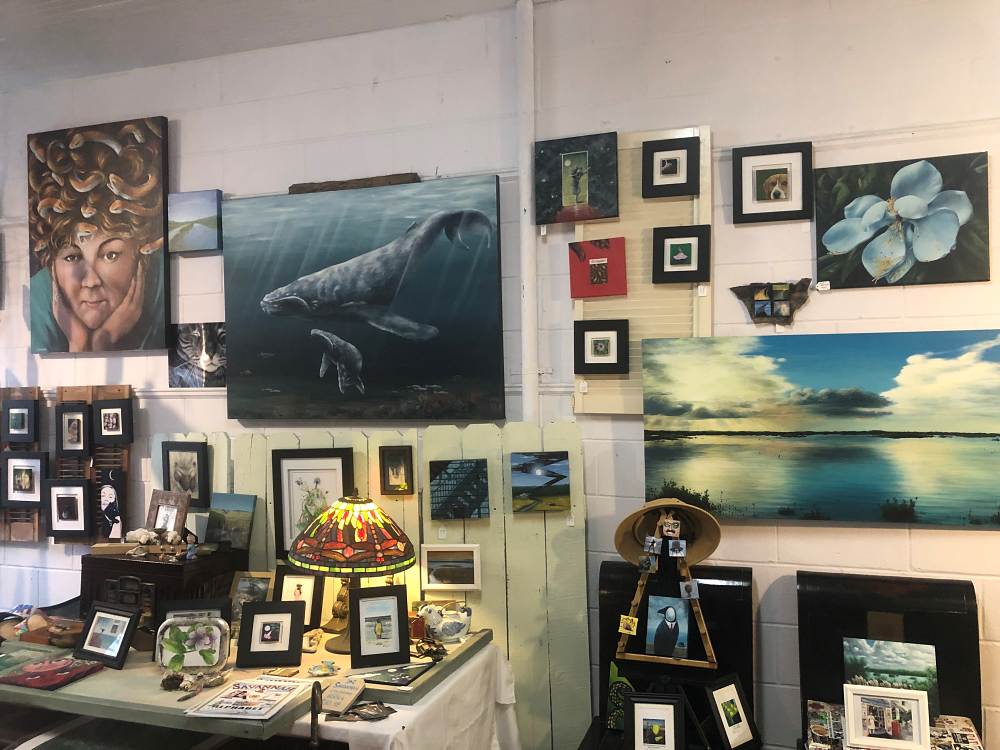 When asked about his personal preference for art, David shared that he really doesn't have a favorite type or style of art, and actually enjoys it all. Doing a variety of types and styles gives him the opportunity to learn new techniques and just practice what it is that he loves doing. He loves the variety and opportunity that being an artist gives him.
"Art is a way to not only express your creative self, but a way to tell a story through colors and shapes," David says.
He loves to try new things — whether it be surfaces he paints on, styles of painting, or even the focus of the painting. For David, inspiration can be found in everything and anything. Having painted everything from animals to people to landscapes, David really just lets his imagination and creativity take charge. Sometimes, an image or idea will come to him and he will become fixated on it until he paints it. He mentioned that he often receives photos from people who frequent his gallery of their own pets, which has actually inspired his newest focus – "spirit animals", a colorful collection of animal paintings. He is most definitely not afraid to try new things, and in fact encourages others to do so as a way to stay creative and motivated.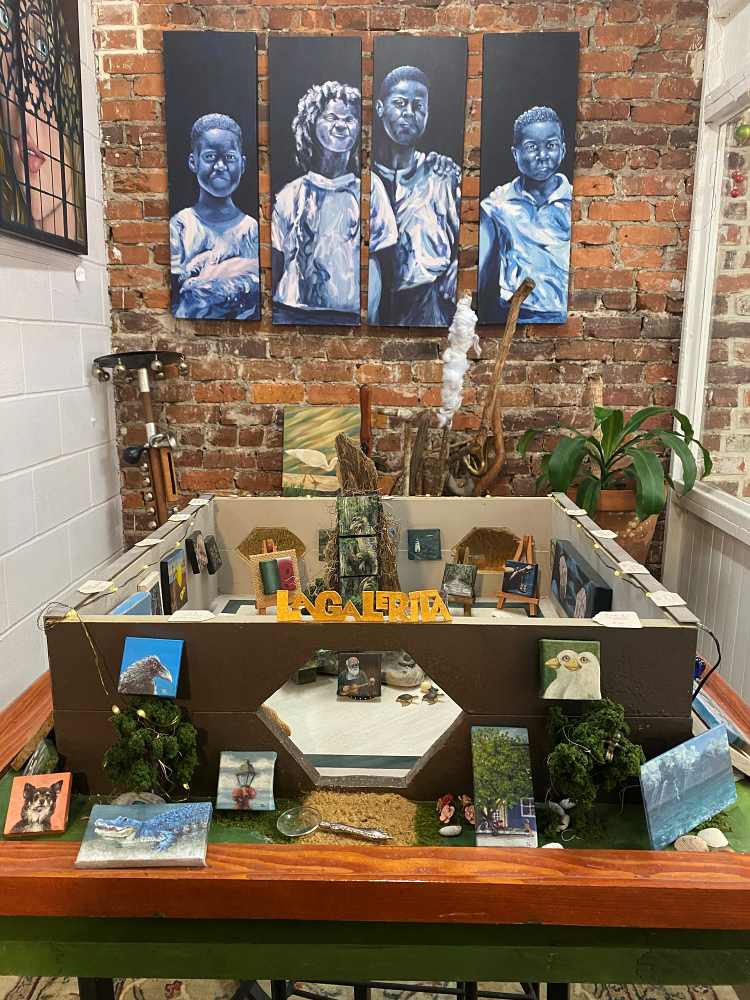 Now, as more time has passed he has taken part in a variety of projects here in Savannah, like murals and even logo designs. Although very proud of his own work, he does note that one negative of his work can be the size – which tends to make it quite easy to lose. While it could be a negative, David saw it as a positive by creating a gallery suitable for their uniqueness – a miniature gallery at only 2 x 2 feet in size.
Small in size, but large enough to speak for itself and proving his immense talent for key details and variety in the art world. Go check out David Laughlin and his fabulous collection upstairs in the Savannah City Market Art Center.