4 Things Pet-Lovers Must Do in Savannah City Market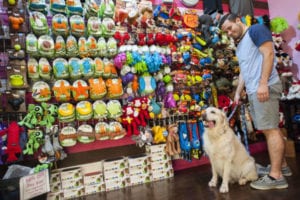 Savannah, Georgia is a pet-friendly city appealing to visitors and locals alike. Savannah City Market is no exception in this pet-loving town. We love seeing friendly faces in Savannah City Market, but our four-legged visitors have a special place in our hearts. Here are the 4 things you must do when bringing your pet to Savannah City Market:
1. Woof Gang Bakery is the perfect place to spoil your pet. Trust us, it's not your average pet shop. The neighborhood store is filled with treats that are free from artificial colors, flavors, and preservatives as well as toys and specialty items specific to the Savannah area. Stop in from 9 a.m. to 9 p.m. You and your pet will leave happy!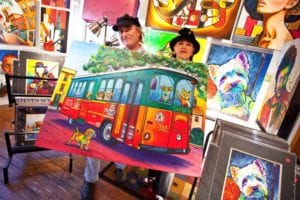 2. With more than a dozen art studios in Savannah City Market, wandering through the galleries is excellent exercise for you and your pal. While you're at it, get a custom painting of your pet or buy some art that reminds you of your time in Savannah. Our artists will make sure it's something you will never forget.
3. Our courtyard is always open with a bench waiting for you and your pet. Take a break from shopping, enjoy a snack, or listen to live music. If you want to let your furry friend run around or get a drink of water, Ellis Square is nestled next to the City Market area and has plenty of room too.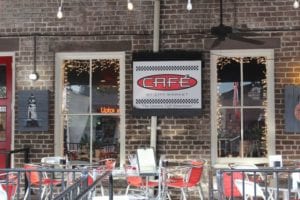 4. Looking for a good meal and don't know what to do with your pet? No worries! Several of our restaurants offer patio dining and pets are welcome. Grab a seat and get something to eat before your next adventure begins exploring Savannah.