Alix Baptiste
http://www.alixbaptiste.com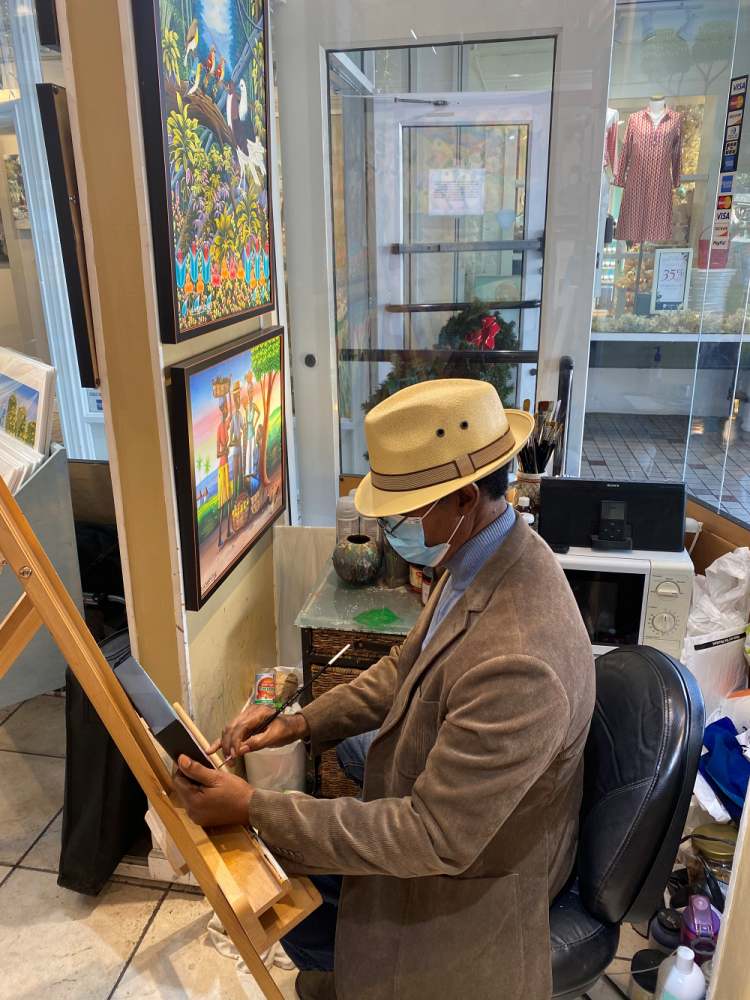 Alix Baptiste is originally from Haiti, where he grew up one of nine siblings. At the age of 21, he left Haiti and joined his father and stepmother in Savannah, Georgia. With the encouragement and support for his stepmother, Baptiste began painting as a street artist. He became very successful as a street artist, and his fans encouraged him to move to Savannah's City Market. Baptiste can still be found painting in the storefront window of his gallery in City Market.
Baptiste's work is colorful and reminiscent of both his Caribbean upbringing and the coastal Georgia region he has called home for the last several decades. Working primarily in acrylics, a common theme in his work includes nature scenes of his native Caribbean.
Baptiste's original paintings can sell for thousands of dollars, but he makes lithographs and prints of popular works at a much lower price. His work has appeared in a number of national magazines including Black Enterprise, Ebony, and Upscale. He has been invited to participate in Disney World's Millennium and United Airlines Hemisphere Magazine. A visit to the Alix Baptiste Art Gallery to see these works in person is well worth the trip!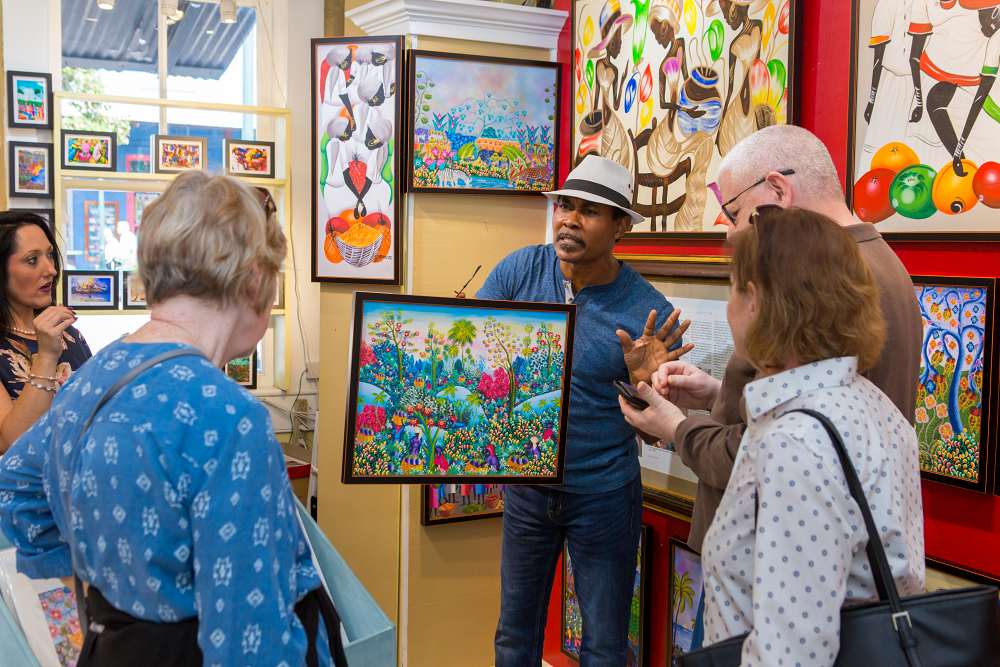 Jery Taylor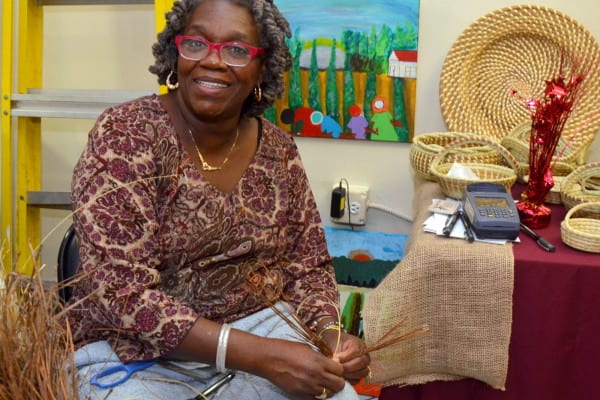 Jery B. Taylor is known as one of the world's best basket weavers. She is a master craftswoman with work displayed in prestigious places such as the Smithsonian in Washington, D.C. and in local places such as her studio in Savannah City Market! The studio showcases her handwoven baskets, bowls, trays, fans and vases, as well as her original paintings.
At the age of five, Jery Taylor learned the art of sweetgrass basket weaving from her grandmother on the grounds of Boone Hall Plantation in Mt. Pleasant, South Carolina. These baskets are unique and exclusive to the Gullah community. Made out of sweet grass, palmetto, pine needles and bulrush. Mrs. Taylor has been created with creating a new combination called sweetrush. These baskets are a conversation piece because of their unique color and designs! Here is a peak at what you can expect to see.
Patricia Sabree
http://www.sabreesgallery.com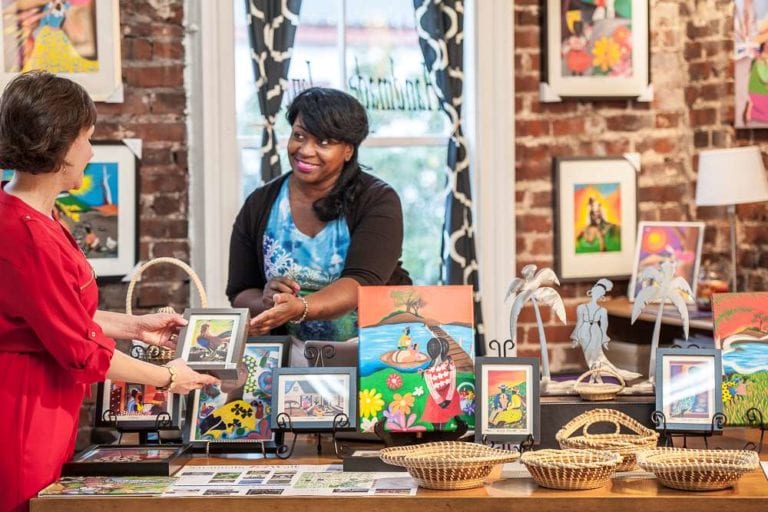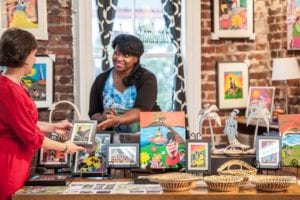 Patrica Sabree is the owner of Sabree's Gallery located in the Savannah City Market Art Center Studio 4. Her style is commonly classified as Expressionism because of the bold brushstrokes, vibrant lash of colors, crossed-sectional patterns and sometimes featureless individuals. When you observe her works, you will find yourself among vibrant images of the deep south. Everything from fishing off the river bank or swamp land to working all day in the cotton, tobacco, cucumbers, and watermelon fields to listening to the Blues or voices of Aretha Franklin, Roberta Flacks, Glades Knight and James Brown while enjoying ice cream and cake on a sunny summer's Sunday.
Sabree explains that she felt the need to expose these images to the world. She shares these visuals of the low country stories that need to be told. She is painting a legacy of mothers, fathers, sisters, brothers, daughters, friends, through expressing the Gullah people's way of life.
Due to COVID-19, her studio is open by appointment only. However, you can shop online and follow her on Facebook and Instagram to see what's new. Every purchase that you make supports the 400+ year old Gullah culture and Patricia Sabree's legacy!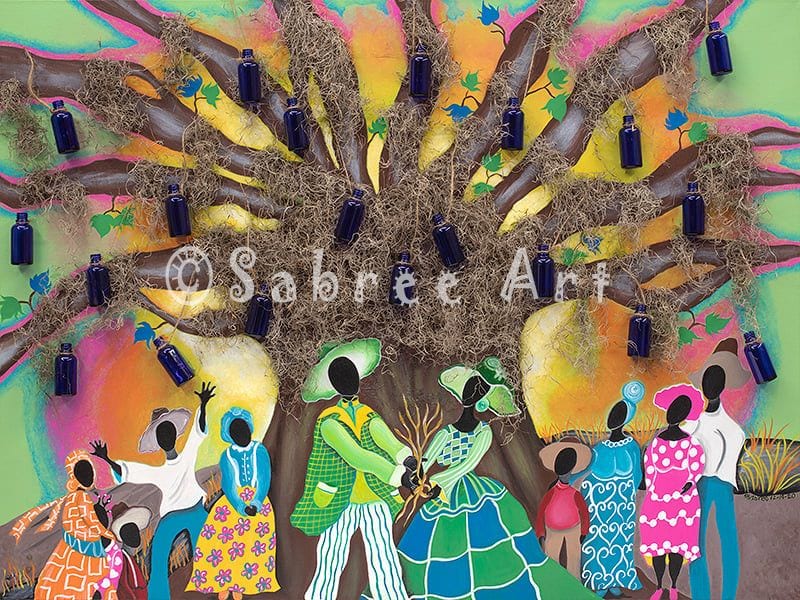 Sonja Robinson
http://www.SonjaRobinsonArt.com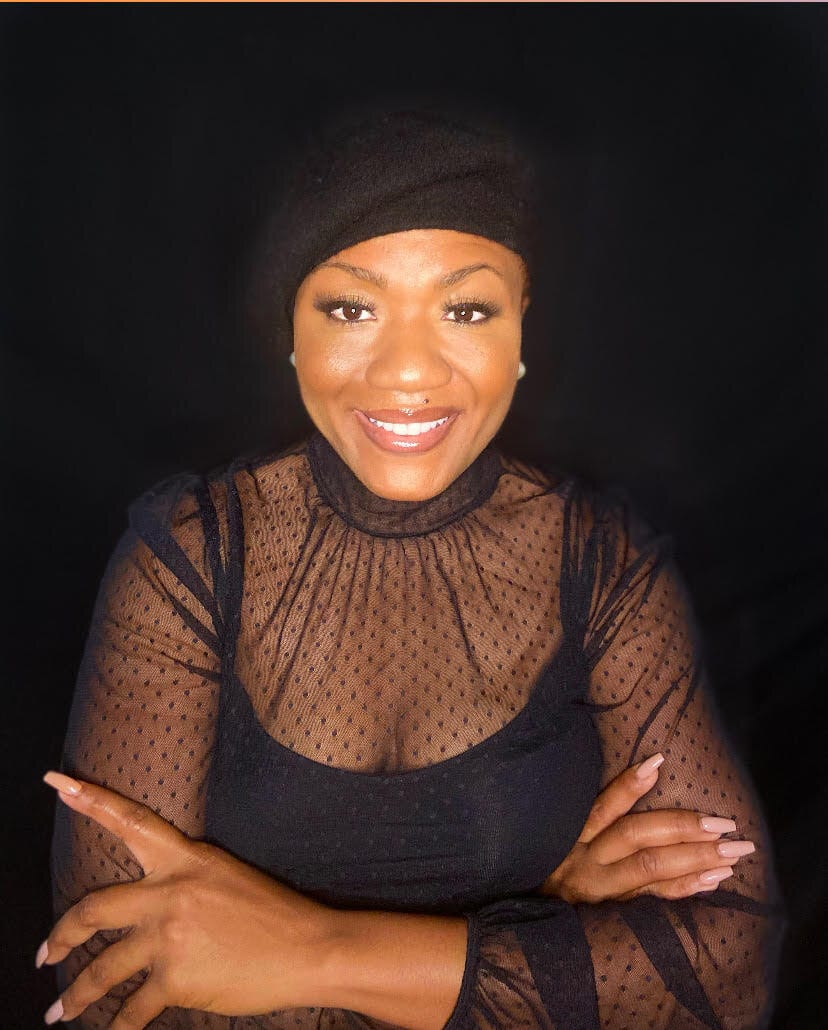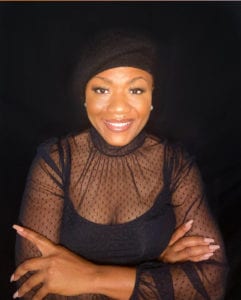 Sonja Robinson is a self-taught artist who began painting as a means of dealing with her father's tragic death in 1999. Since then she has used her art to heal, inspire, provoke and challenge others to go within themselves and create outside the norm.
Sonja is originally from St. Louis, Missouri where she earned her Bachelor's Degree in Mass Communications from Lindenwood University. She currently resides in Savannah, Georgia where she owns Sonja Robinson – Art Gallery & Studio in the Savannah City Market Art Center. Here, Sonja provides a platform not only for for herself, but for other artists to showcase their work.
"The beauty of my artwork is its diversity," she says. "When I am in the process of creating, my formula is to focus on the subject, relax and allow my spirit to guide me. Each piece tells
a different story; told through a visual language that transcends cultural boundaries."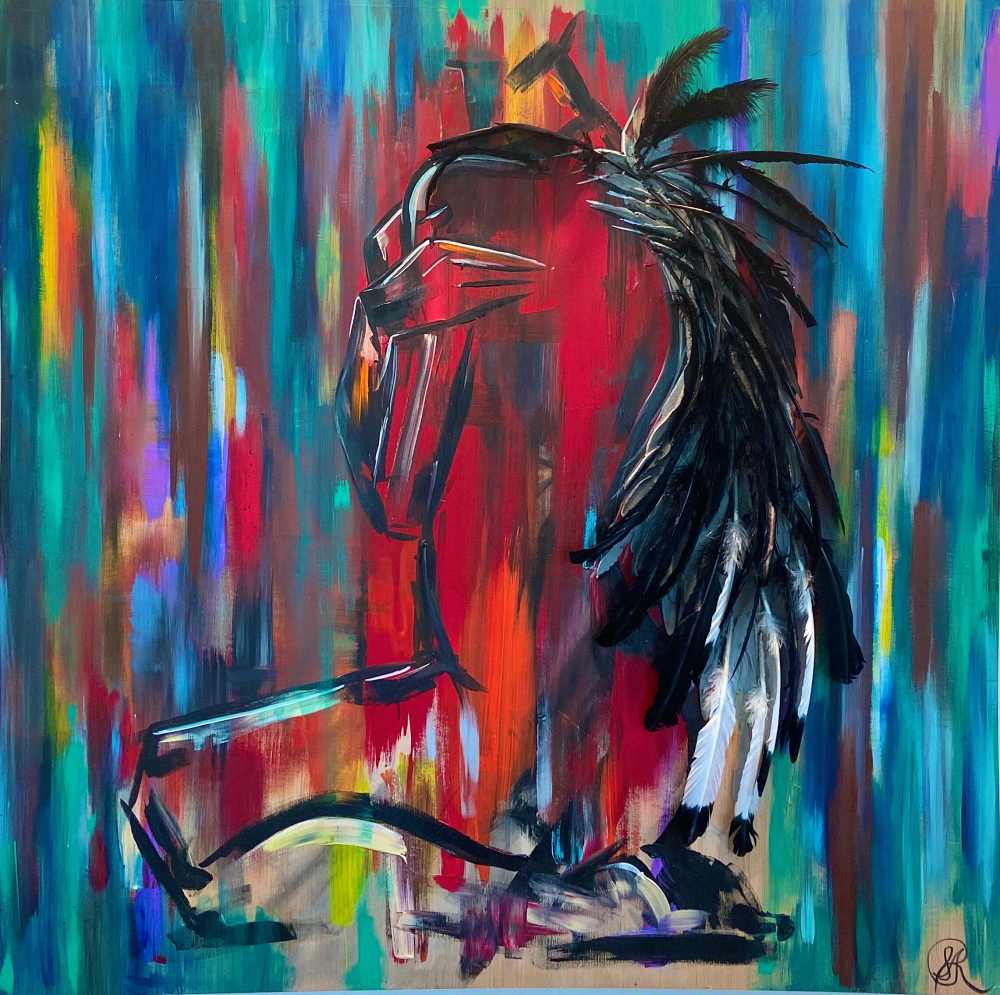 William Kwamena-Poh
https://www.williamkfineart.net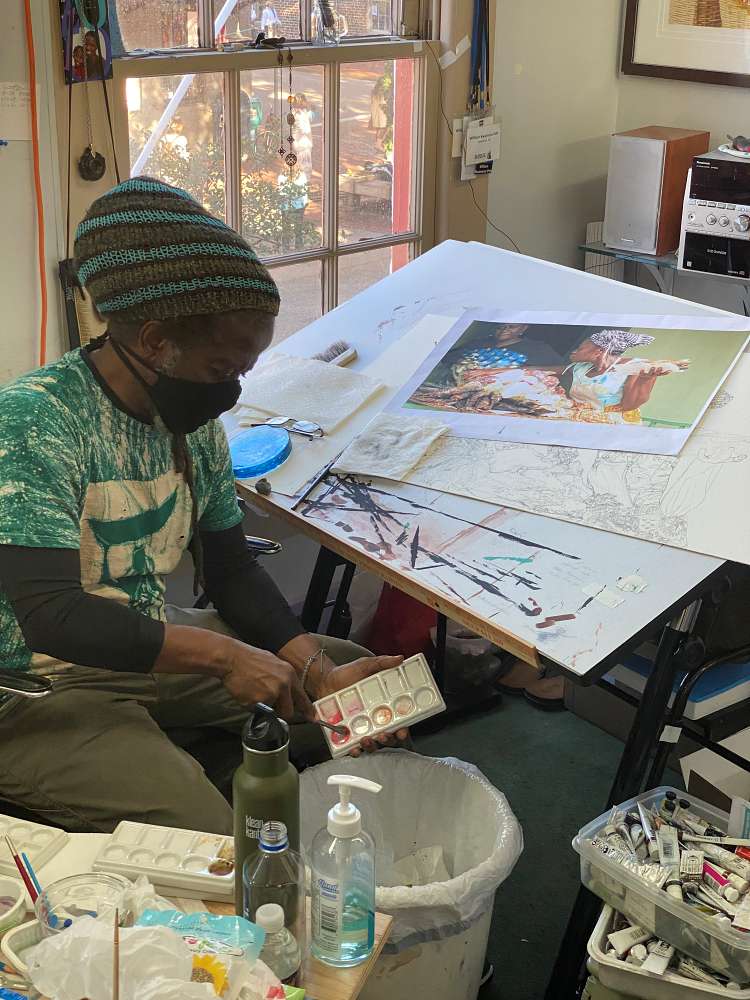 William Kwamena-Poh paints with Gouache, also known as opaque watercolor, the same medium used by the late African American artist Jacob Lawrence, and experimented with by artists such as Dali, Picasso, Klimt, and numerous other well-known artists. His work is done primarily using a dry surface and not the traditional wet on wet watercolor technique. As a self taught artist, this technique was developed accidentally. William said he had no idea that in watercolor, sizing (wetting the paper) was important!
Currently, his work features mainly Ghanaian fishermen and their culture, market scenes and women portraits. The fishermen scenes are embedded with other Ghanaian symbols to further elaborate and tell the stories of fishermen and their lifestyle. When he was growing up, William's father, a history professor, wanted me to follow in his footsteps. Initially, he protested vehemently but now he sees his work as a way to tell the history of his people and culture with a brush
Head upstairs to Studio 8 to watch William work, admire his pieces, or purchase your own!