Insta-worthy Spots in Savannah City Market
Part of vacationing is finding the best spot for a photo to capture the good times. In Savannah City Market, we love seeing all of the photos with guests enjoying the courtyard and downtown Savannah. Over the years, we have identified some favorites and added new spots. Here are our top spots for the best shot to show off your fun in Savannah City Market.
Clock in the Courtyard: The City Market clock may be the most iconic photo background of them all. Whenever you see this clock, you know it's time for fun in the heart of Savannah.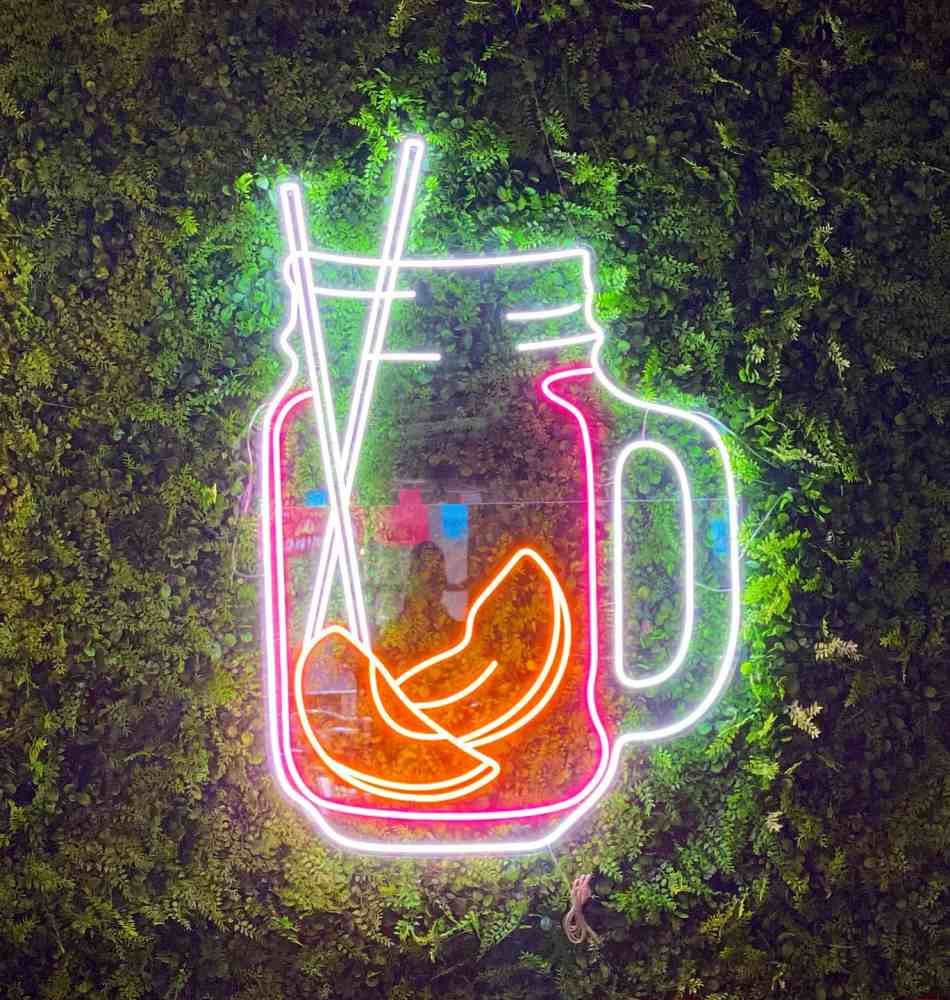 Peach Sangria in Café at City Market: We are currently rebranding the Café At City Market, the Famous Peach Sangria has been a staple of the Café at City Market for 10+ years. Visit the restaurant and see the new larger than life LED Peach Sangria sign! This image represents what the Café is for visitors – a refreshing, fun taste of Savannah! You can also find other updates throughout the restaurant such as a new and improved bar (now serving liquor), colorful peach accents, a fun greenery wall, natural wood elements throughout, and large prints of our beautiful historic city!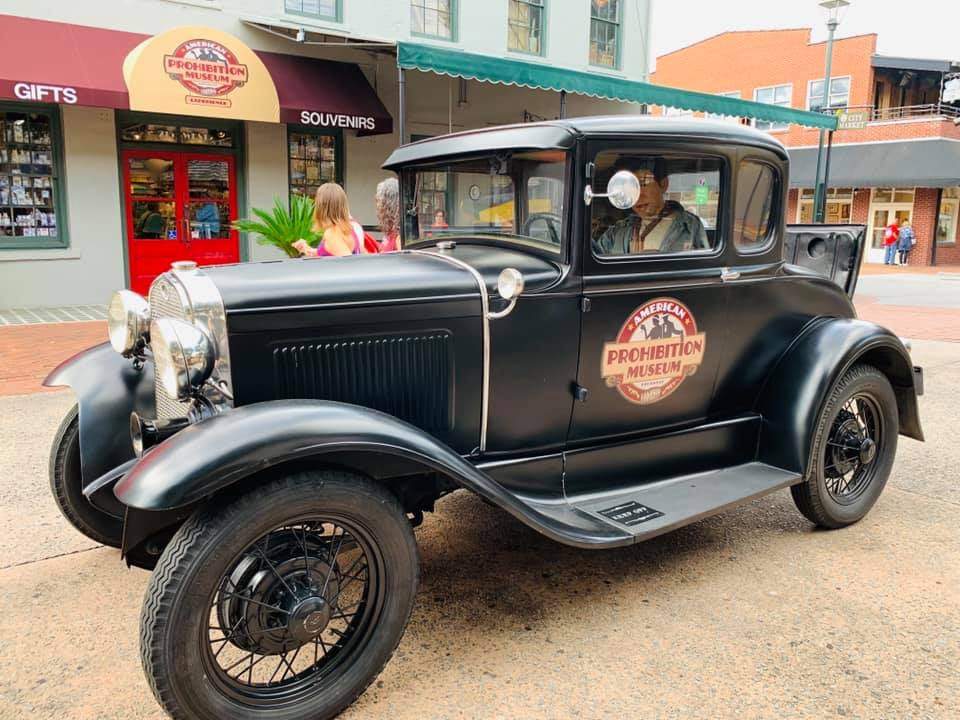 American Prohibition Car in the Courtyard: The American Prohibition Museum is America's only prohibition museum. Inside, guests are able to learn about all things prohibition, and how Savannah was in the center of it all. Rumrunners transported and sold alcohol on both land and sea. Before you even get inside, take the opportunity to see smuggling up close an personal at the Model T exhibit in our courtyard.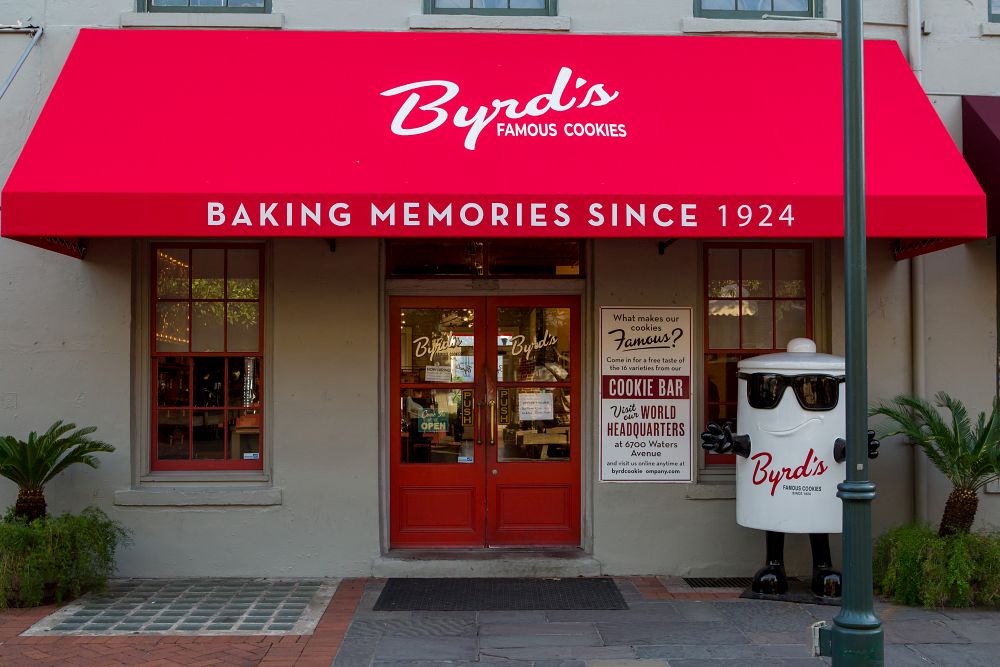 Byrd Cookie Company Cookie Jar: Since 1924, people have been filling their cookie jars with Byrd's cookies. Benjamin Tillman "Pop" Byrd, Sr. began baking his famous Scotch Oatmeal cookies in a small bakery near City Market and delivered the fresh cookies to stores around town in his Model T Ford. Now you can find Byrd's Famous Cookies locations in Georgia, South Carolina and Tennessee but be sure to stop in at City Market for a photo then shop the 16 flavors for your cookie jar.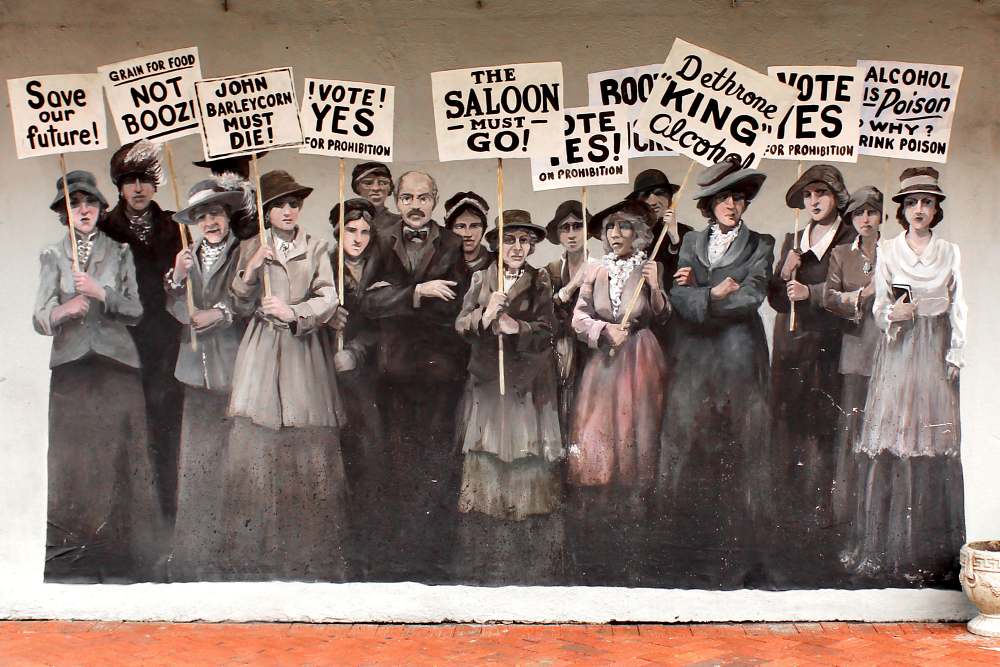 Prohibition Mural at the Trolley Stop: We love a good mural in Savannah City Market! This backdrop near the Old Town Trolley Stop is a fun photo op depicting women protesters who joined the fight for prohibition. Whether or not you agree, it is still a cool flash to the past that shouldn't be missed.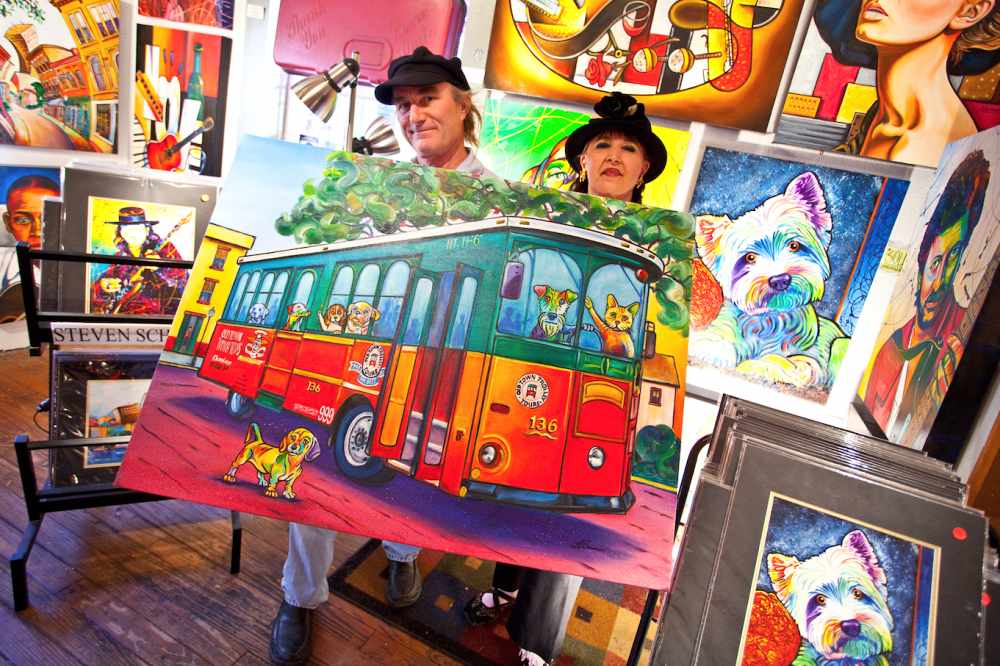 AT Hun Art Gallery: It's hard to miss the AT Hun Art Gallery with the fun, bright paintings on the North side of City Market. Dubbed as the "most eclectic art gallery in Savannah," you will be inspired to capture some great shots.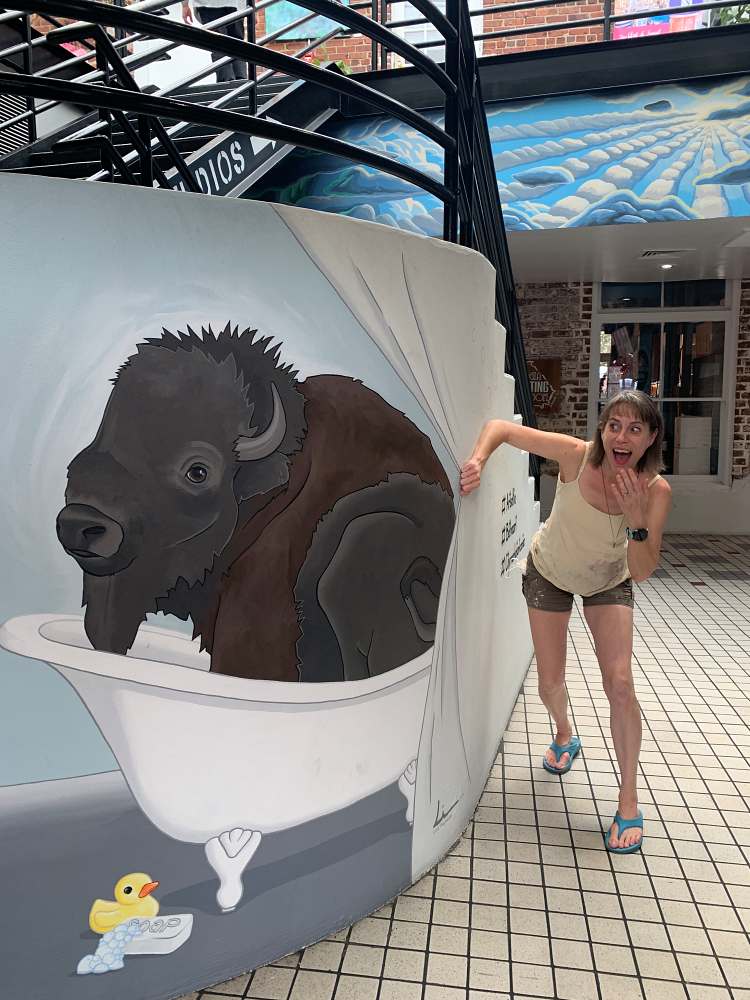 Bison Mural in Art Center: Art is at the heart of Savannah City Market. That's why we are pleased to have custom murals installed by our artists, Lisa Rosenmieir and Brian MacGregor. The project was inspired by Lisa's visit to the Oatland Island Wildlife Center in the height of the COVID-19 pandemic. She photographed a bison sitting in a huge mud puddle and loved the playfulness of the moment. The curved wall was a great spot to provide an opportunity to make people smile and enjoy a photo moment. So, painted the bison in a bathtub with the curtain pulled back. From there, fellow artist Brian MacGregor became interested in painting a cloud mural above to highlight the talent and camaraderie of the artists located in the Savannah City Market Art Center.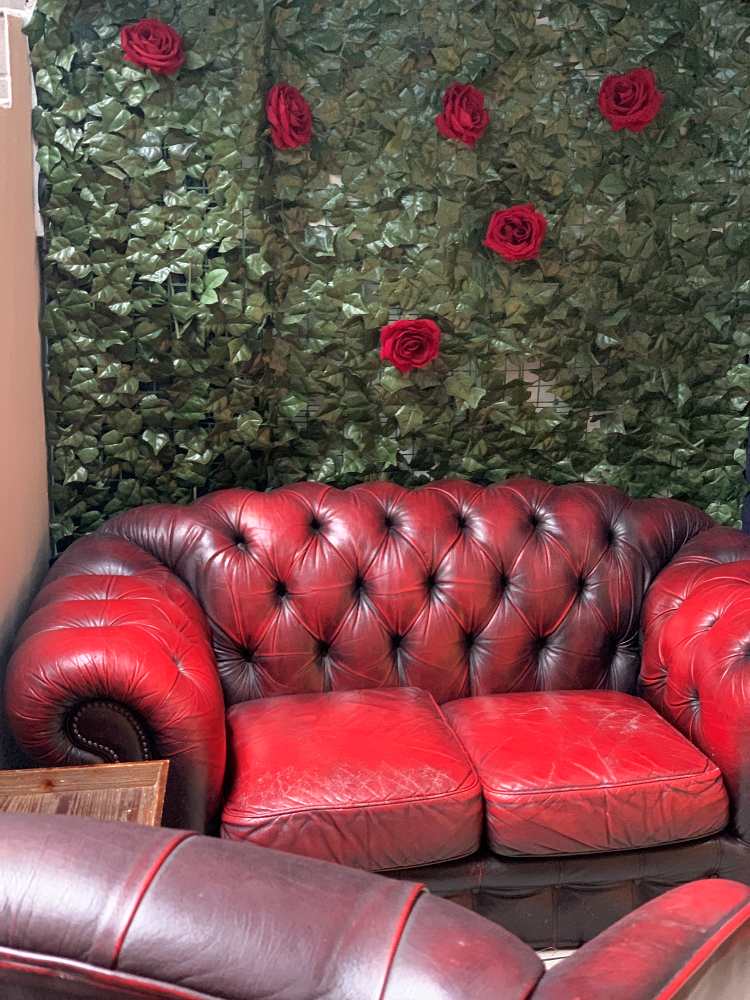 Rose Wall in the Atrium: The Northside atrium in Savannah City Market is filled with cool nooks and crannies to eat, rest, or take a photo! The rose wall in the Little Crown by Pie Society is a beautiful backdrop to capture your time at the smallest pub in Georgia.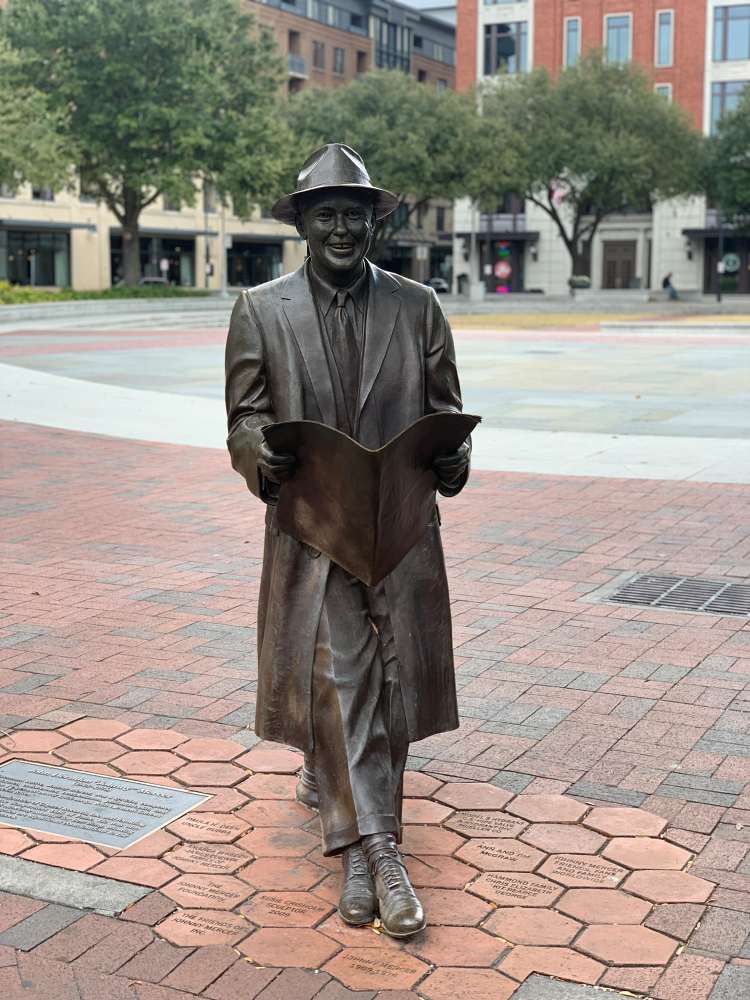 Johnny Mercer Statue in Ellis Square: Johnny Mercer was a famous lyricist know all over the world for his singing and songwriting while staying true to his Savannah roots. Commissioned by Friends of Johnny Mercer, Inc., the statue was created by Savannah sculptor Susie Chisholm right here in the Savannah City Market Art Center! On Nov 18, 2009, the statue was dedicated in honor of his 100th birthday. Now, locals and visitors get to enjoy this life-sized statute honoring a Savannah legend in Ellis Square.