The Georgia Tasting Room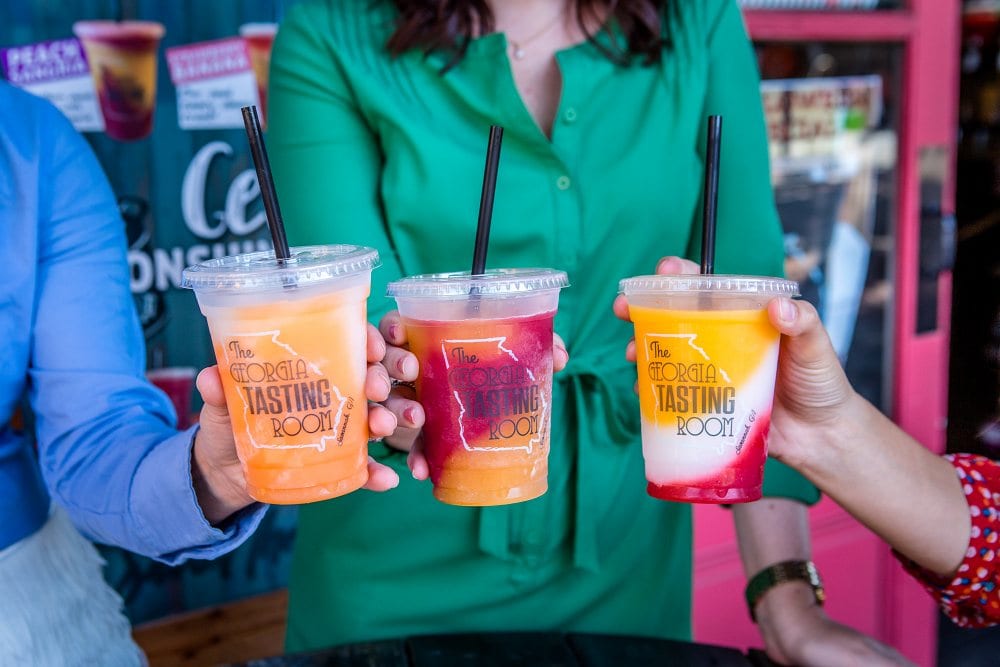 The Georgia Tasting Room has been part of Savannah City Market since 2017. Over the years, visitors have stopped in for a to-go drink and personal wine tastings. Featuring a collection of 60+ local and regional wines, you are bound to find something you will enjoy for tasting and purchase. Whether you are a novice or avid wine drinker, the staff is great with helping you find your new favorite wine!
The best way to explore the vast wine selection is to sign up for a wine tasting. For only $3 plus tax, you get to choose 6 wines — all from the local Southeast region. They also have local artisan meat and cheese plates. It's a perfect date night, birthday or any celebration activity. To make things even better, if you buy a bottle after the tasting then the tasting is free!
Walk-ins are always welcomed. However, space is limited so be prepared to wait for tastings. Reservations are required for groups of 5 or more. Call (912) 495-5118 at least 48 hours in advance or fill out the online reservation form.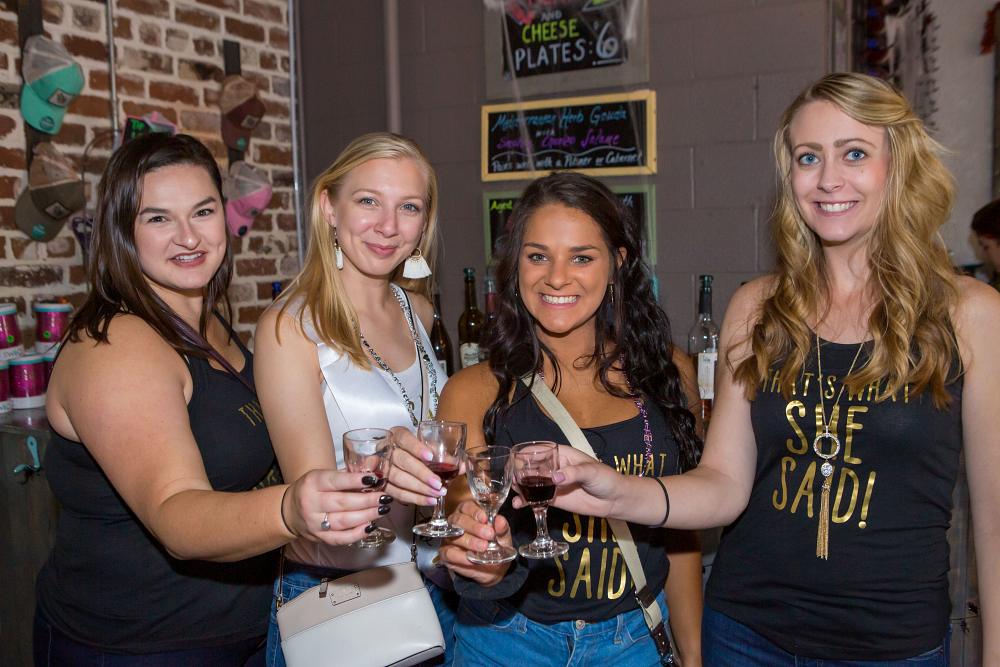 Don't have time for a tasting? Get a drink to-go instead! The Georgia Tasting Room has wine smoothies, moonshine smoothies and craft beer ready to go. A customer favorite is the Georgia Peach Moonshine Smoothie. Of course, you can shop for local wines as well as speciality cups, gifts and wine gadgets.
This family-owned, locally-sourced wine tasting experience is something you shouldn't miss whether you are visiting Savannah or live here. Stop by The Georgia Tasting Room and treat yourself to a good time.