6 Unique Things You Will Find in Savannah City Market
Savannah's City Market is one of the oldest centers of commerce in the city. Since the 1750s, and potentially earlier, farmers, craftsmen, tradesmen and artisans have gathered in the area around Ellis Square to do business and socialize with their neighbors. Residents and visitors alike can enjoy the busy business district full of unique shopping, dining, art, entertainment and nightlife experiences in the heart of Savannah's National Landmark Historic District. To help you explore Savannah City Market, we created a list of 6 unique things you will find in Savannah City Market.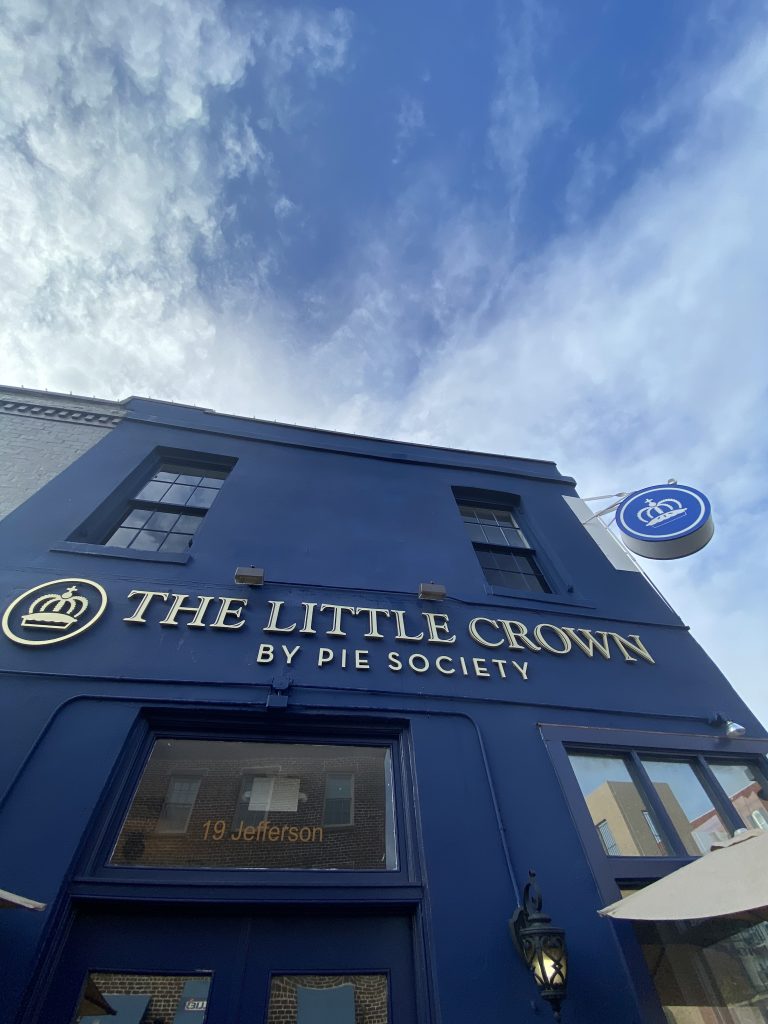 Best Pie Shop in Georgia. The Little Crown by Pie Society came out at the top of the list for Georgia when 247 Wall Street went on a search for The Best Pie Shop in Every State. Known for their classic authentic British cuisine, The Little Crown has a variety of options from meat pies to dessert pies.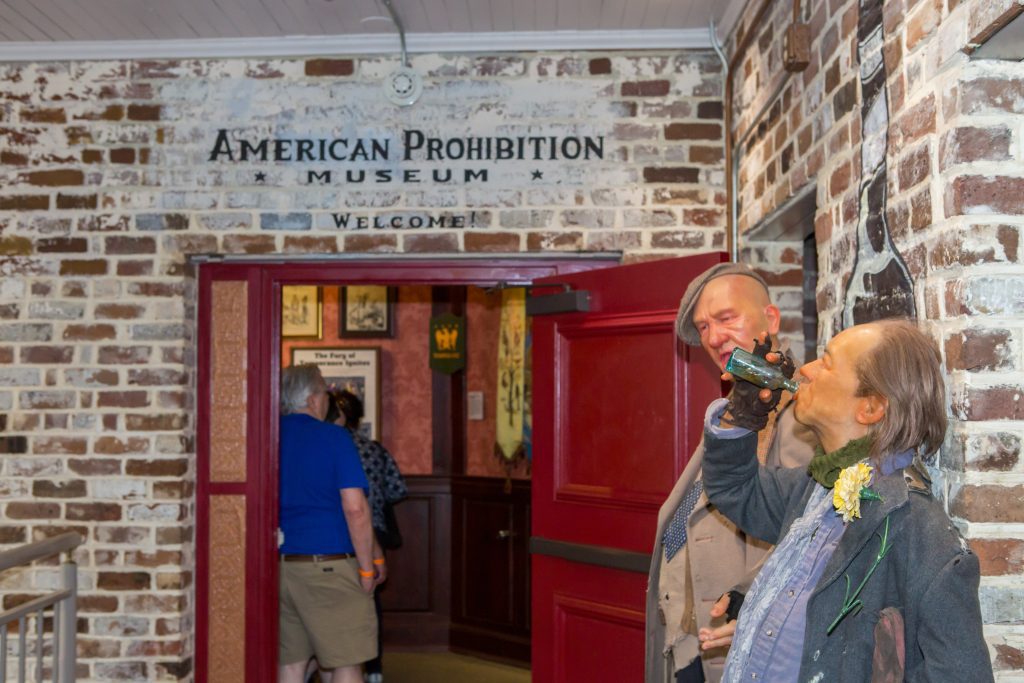 First and only prohibition museum in the U.S. The American Prohibition Museum is not your typical dry museum. Your museum experience includes access to our authentic Speakeasy to enjoy!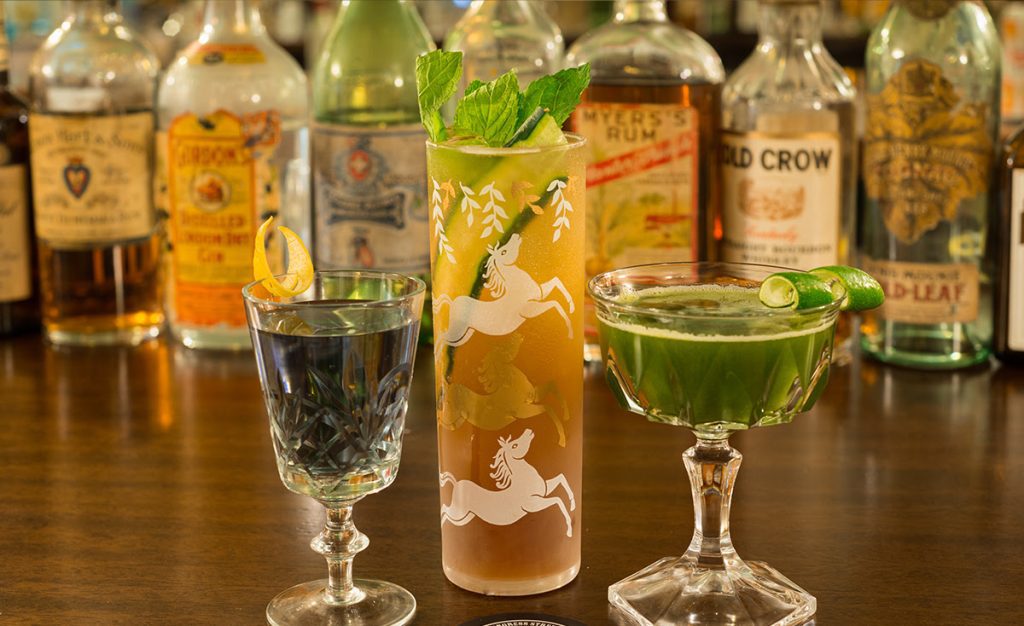 First speakeasy in Savannah. Congress Street Up is Savannah's first speakeasy. Located inside of the American Prohibition Museum, this spot serves authentic prohibition style cocktails as well as hosts cocktail classes and tastings.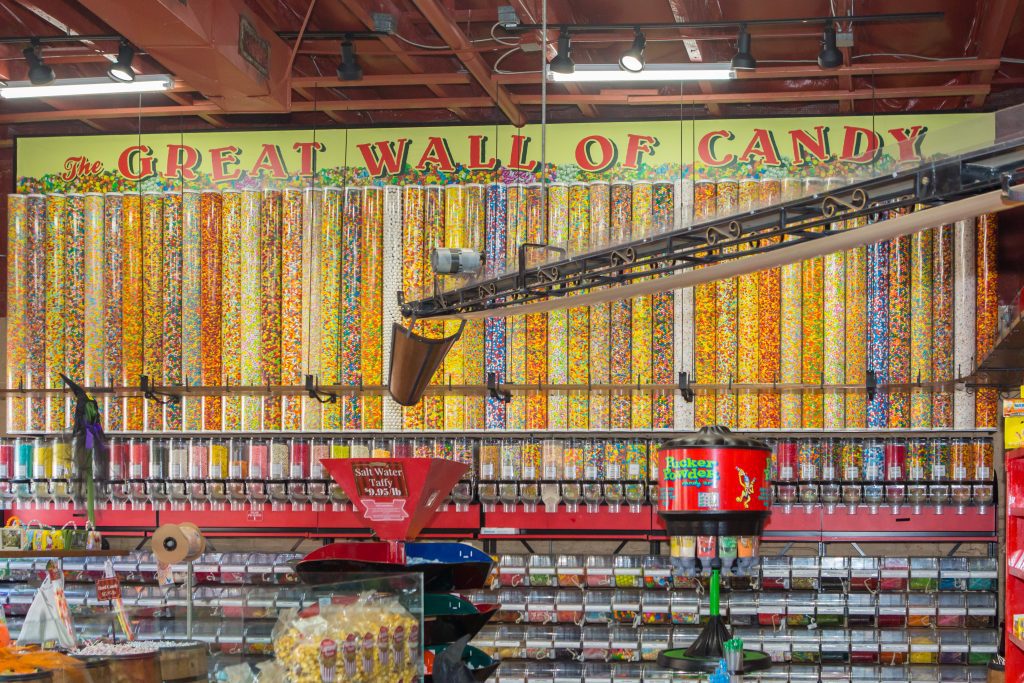 Largest Candy Counter in Georgia. Savannah's Candy Kitchen is one of the biggest candy counters you've ever seen. Here you can get candy, handmade treats, vintage memorabilia, and more. Don't skip Savannah's Candy Kitchen when you visit Savannah.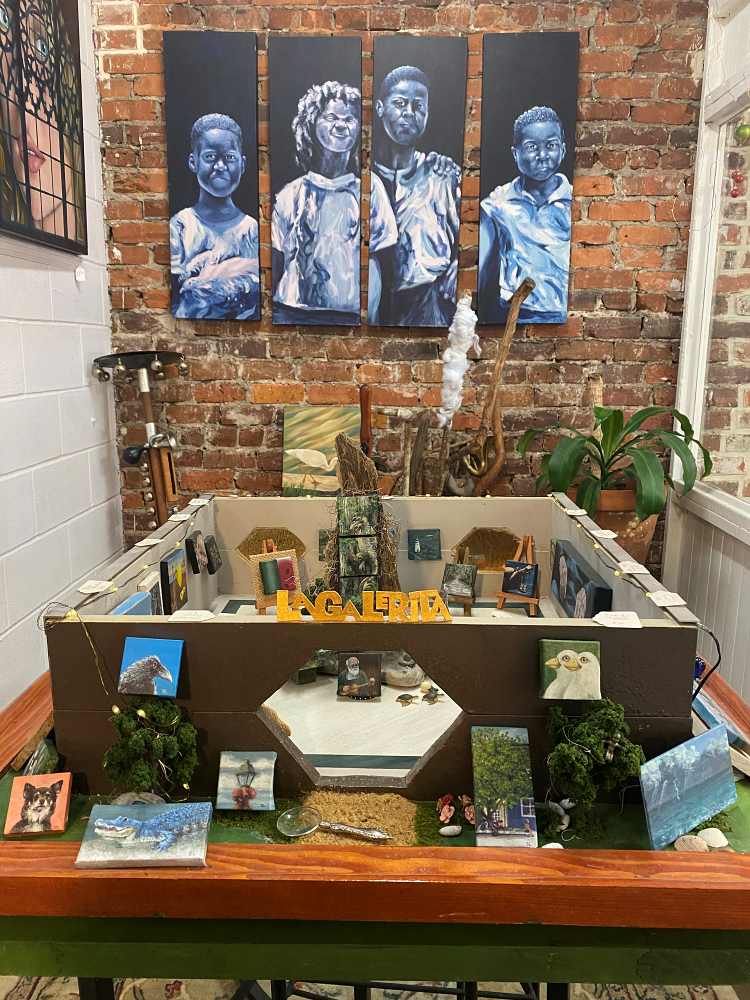 Smallest Art Gallery in the World. David Laughlin has the official Guinness World Book of Records designation for creating the "Smallest Gallery in the World." Come see it in person inside his studio in the Art Center at Savannah City Market.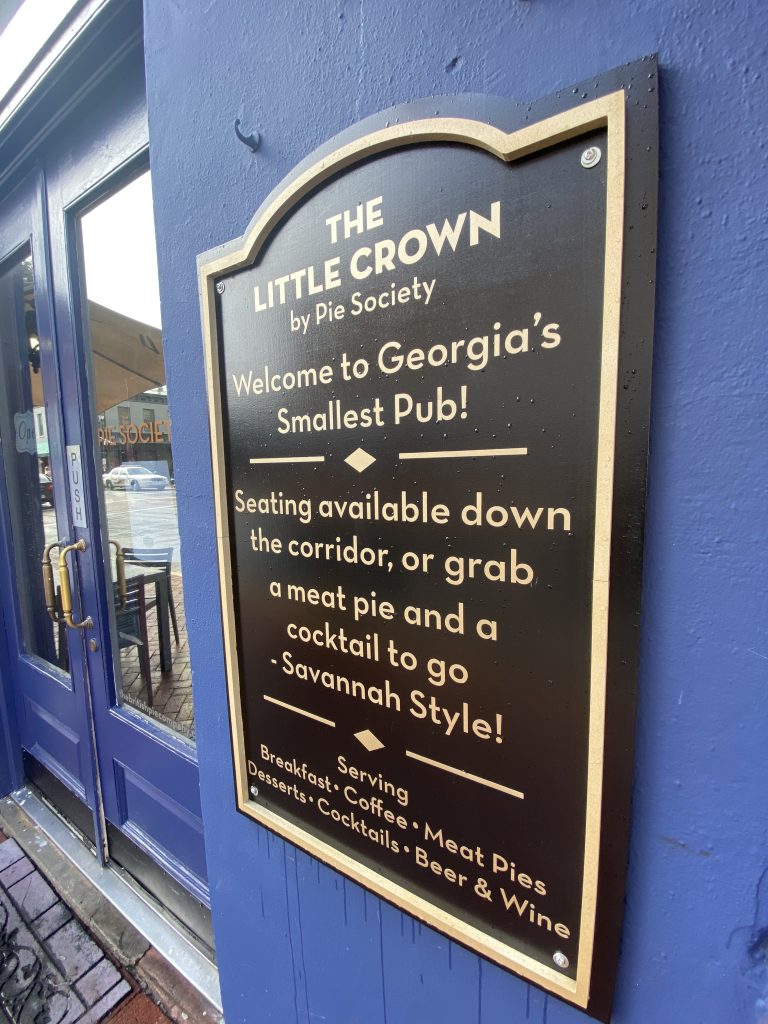 Smallest Pub in Georgia. The Little Crown by Pie Society is truly a special place known for being both the best pie shop in Georgia and the smallest pub. Here you can get a large selection of cocktails and ales that have been called "uniquely European."