The American Prohibition Museum
During the first Sunday of February, the Georgia Historical Society celebrates Super Museum Sunday. From 12 p.m. – 4 p.m., more than 100 sites across the state offer free admission. It's the perfect opportunities for Georgians and visitors to explore our state's history and cultural life at historic sites, house museums, art museums, and other points of interest.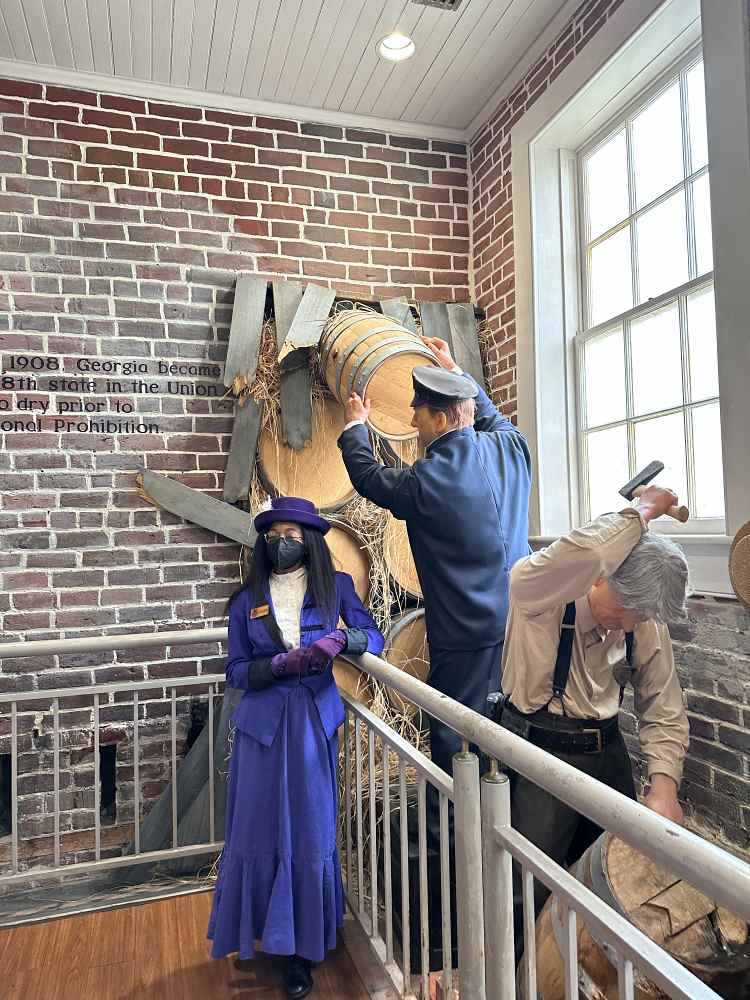 Our very own museum, The American Prohibition Museum, participated and proved to be a crowd favorite with an average of 100 guests per hour. It's no surprise to us as this is not your typical dry museum. It is an experience encompassed by nearly 6,000 square feet, 1,000 artifacts, 35 wax figures, 13 galleries, 4 vintage cars, a fully stocked speakeasy, a theater – and more. The American Prohibition Museum is the first and only museum in the nation dedicated to the prohibition of alcohol in the United States.
The fully guided tour lasts about an hour as you travel back in time with a historically-costumed guide and explore the story of America's dry spell. It ends with a period accurate cocktail or non-alcoholic "mocktail" included with your ticket. And just when you think the fun is over, you exit through a truly unique gift shop where you will actually want to buy all the things!
If you enjoy the tour, then consider coming back to experience a cocktail class at the Congress Street Up speakeasy. Certified bartenders will teach you how to make classic cocktails with the liquor of your choosing while discovering the history behind them. Learn new skills, enjoy your creations, and show off your newly acquired talents by playing bartender at your next event! Limited space is available so make sure you check the calendar to book your seat.
Don't wait until Super Museum Sunday, to discover new things about Savannah. Whenever you visit, the American Prohibition Museum will be here to show you a good time!