Best Pie Shop in Georgia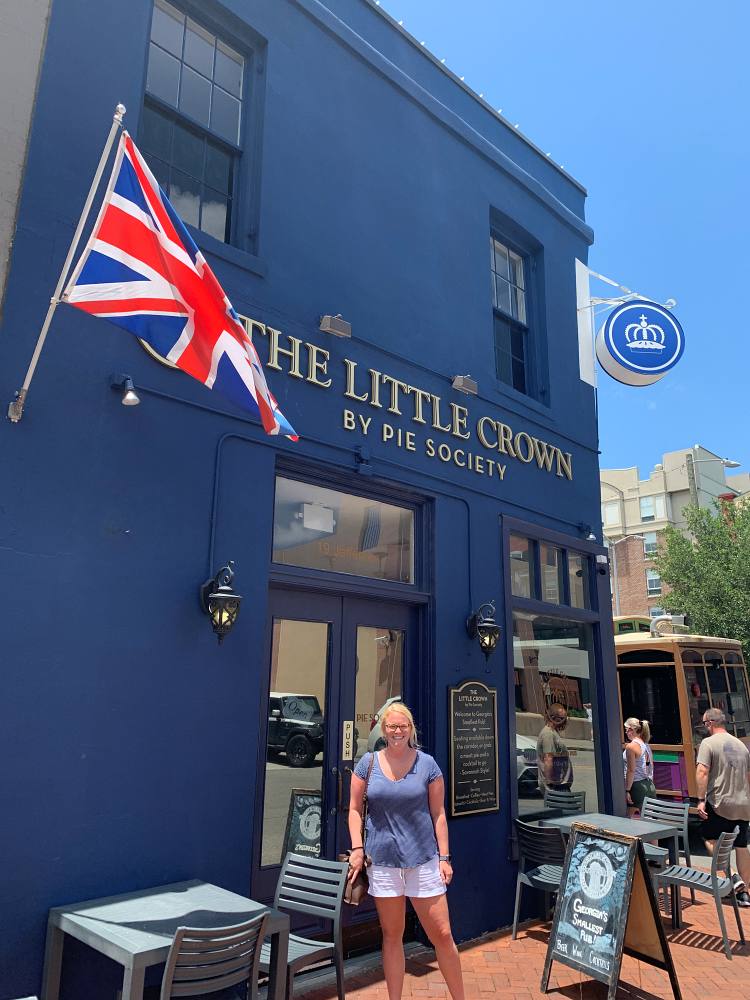 We're celebrating The Little Crown by Pie Society, recently dubbed "Best Pie Shop in Georgia" by 24/7 Wall Street. Tucked away in City Market, this hidden gem is a one-of-a-kind restaurant that we are lucky to have here in Savannah. Known for their classic authentic British cuisine, The Little Crown has a variety of options from meat pies to dessert pies, and even a large selection of cocktails and ales that have been called "uniquely European." The menu consists of pies created from a combination of old family recipes and flavors from all over the world to create a deliciously flavor-packed experience for all!
Originally founded in Pooler in 2013, the immediate popularity pushed the company, "Pie Society" right into their second location in Savannah City Market the following year. Since then, they have expanded into a larger bakery to meet the needs of their wholesale and online ordering options, added a food truck, and reconfigured the City Market location into a pub, The Little Crown by Pie Society. Don't worry, they just added more space and beverages while continuing the consistently delicious pies.
The Little Crown carries a strong 4.5 out of 5 rating and guests have nothing but the best things to say about their experience and the menu items.
"What a teeny tiny little pub! The bartender was super friendly, we enjoyed her company. Drinks were incredible. We will go back!" -Emily from Chicago, Illinois
"My English husband vouches for their authenticity! We loved everything we ate! Will come again" -Janea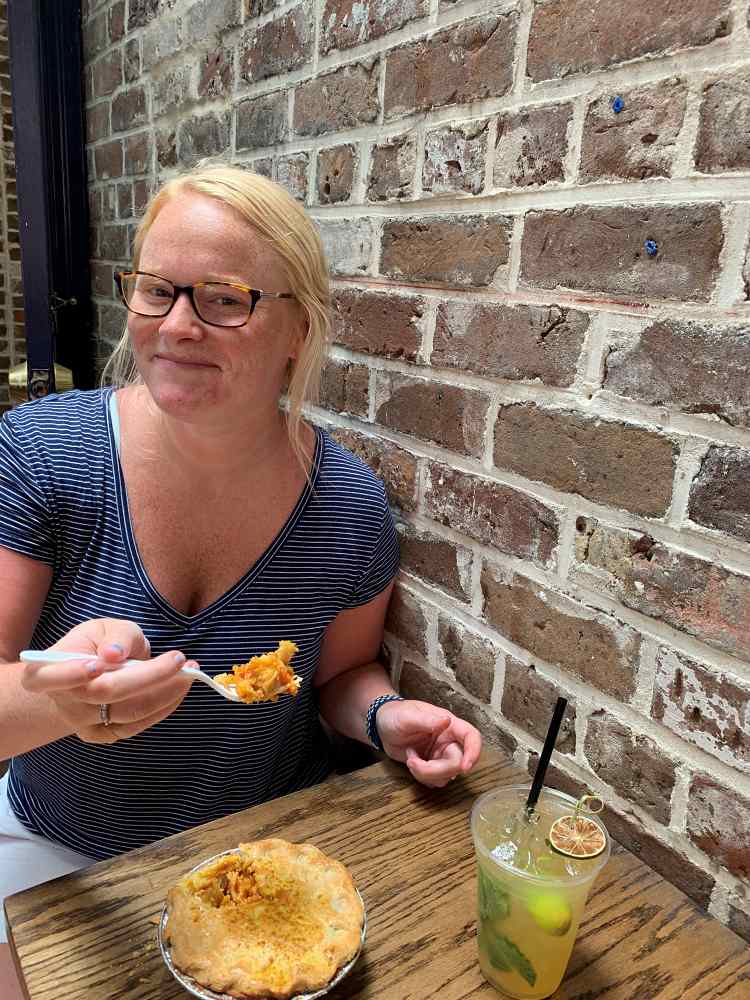 "My husband and I shared the steak and ale pie and it was delicious and plenty of food! The crust on the pie was perfect and there was plenty of filling for us both!" -Amy from Gatlinburg, Tennessee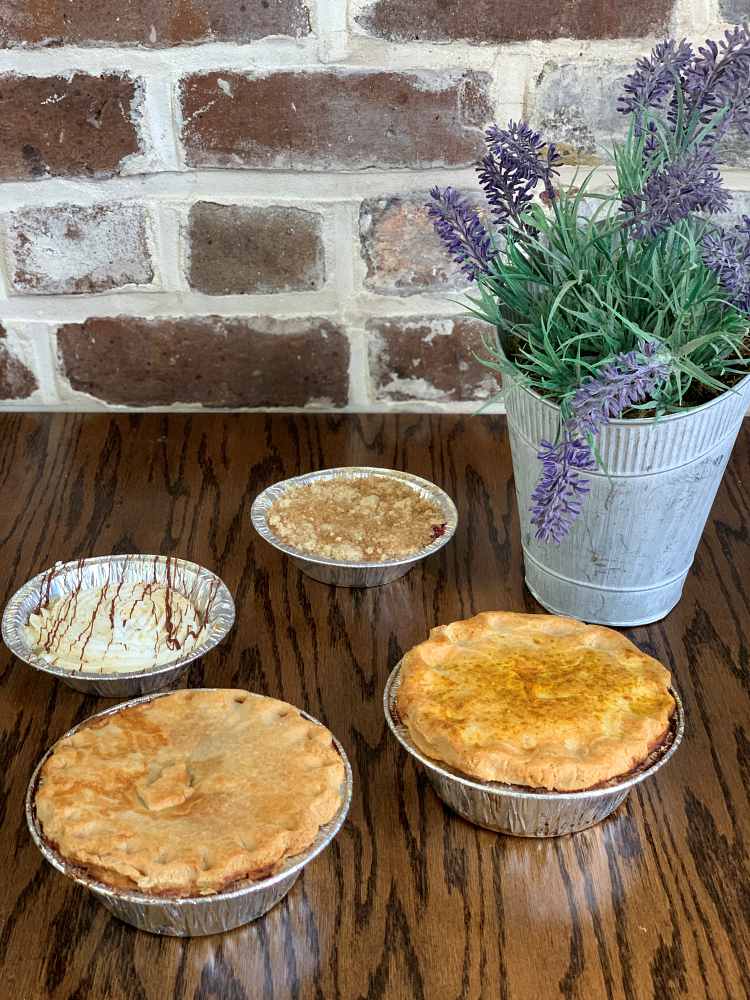 The Little Crown pies may be small, but they are indeed mighty. Bursting with flavor, their buttery flaky crusts and warm fillings are the best when you are seeking some comfort food. The chicken curry pie was a flavorful mixture of Indian curry spices and fresh chicken along with the perfectly thick and buttery crust. Together it created a savory and flavor packed bite every single time. The mixed berry crumble is perfect for those who want dessert but don't want anything too sweet. Super crumbly and lightly sweetened, the crumble crust sits atop a delicious mixture of berries in jam-like form; it tastes like the perfect summer day! Don't forget a cocktail to complete your meal! Among the most popular items is the Steak & Ale pie, but the shop also serves a variety of sweet pies as well.
Open from breakfast to dinner, and even late night on Friday and Saturday nights, the flexible schedule allows for guests to come in and try breakfast, lunch/dinner and dessert options. The breakfast quiche has been described as "a total knockout" and the meat pies are guaranteed to knock your socks off. Oh, and don't forget about dessert! A crowd favorite is the banoffee pie – a rich, joyous combo of bananas, toffee, and cream pie.

Visitors rave about their experience, the ambiance, and of course the delicious pies, but come visit the Little Crown for yourself! We're waiting to see what will be your favorite menu item.